De Ligt delivers discreet debut
The Dutch defender had an unforgettable evening at the Allianz stadium as his Juventus side overcame Napoli in a 4-3 thriller.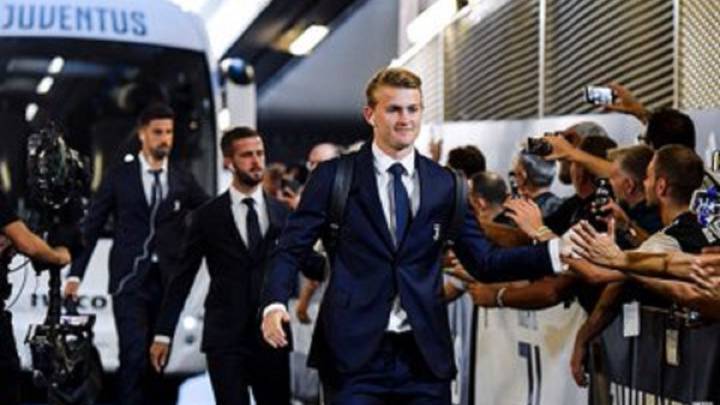 Juventus recorded a 4-3 win over Napoli in a dramatic match at the Allianz Stadium in a game where former Ajax defender Matthijs De Ligt made his Serie A debut.
The Dutch defender was culpable for the first two Napoli goals as the visitors surprised a packed Allianz Stadium clawing back to 3-3, having trailed 3-0 with Danilo, Higuian and Cristiano Ronaldo firing the 'Bianconeri' into, what appeared to be a comfortable lead on the hour mark.
Sarri's assistant Giovanni Martusciello was asked to comment on De Ligt's performance and stated: "One can concede goals, but not three in 16 minutes. Maybe we were too relaxed with a 3-0 scoreline. De Ligt still needs to adjust to a demanding league as is Serie A. That said, he's a bright lad and will pick things up quickly".