ATLÉTICO MADRID 2 - 2 JUVENTUS
Cristiano Ronaldo explains his gesture to Atlético Madrid fans
The Portuguese star didn't get himself on the scoresheet in the Champions League draw but did manage to have another altercation with the stands.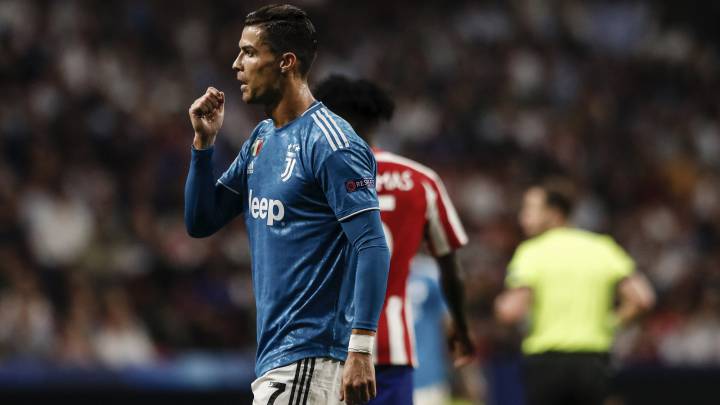 On Wednesday evening at the Wanda Metropolitano stadium, Atlético Madrid came back from two goals down to snatch a dramatic draw in their opening Champions League group game against Juventus. This contest was a repeat of last season's knock-out tie which had seen tensions increase between long-time neighbouring rival Cristiano Ronaldo and Diego Simeone's side. The Portuguese star didn't score, but did interact directly once again with the crowd.
Cristiano explains latest gesture
In the last-16 double header earlier in the year, both Cristiano and Simeone were criticised for their respective 'big balls' celebrations (something the Atleti manager went close to repeating as Hector Herrera headed in a late equaliser). And the Juventus number seven was seen making a new gesture to the home supporters.
A mazy run opened up a chance for him to score a third for his side, but his shot flew just wide of the upright. As the rojiblancos breathed out a huge sigh of relief, and a mocking cheer, Ronaldo turned to them, opening and closing his hands with his palms facing upwards.
After the game the forward was asked what this meant and he replied: "learn, you have to learn." A reporter in Italy has helped out by explaining it is a gesture to mean something along the lines of 'you shat yourself'.