REAL MADRID
Real Madrid's worst running statistics in a decade
Not in the last 117 games have Real Madrid run as little as they did in Paris on Wednesday night and only once have they dropped below 100,000 metres in 10 years.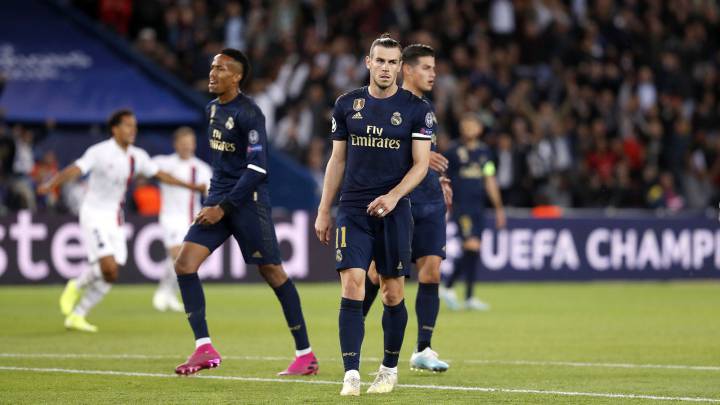 Zinedine Zidane said his Real Madrid side "lack a lot of intensity" after they were manhandled against Paris Saint Germain on Wednesday night on their return to the Champions League.
"At this level when you lack intensity, it's complicated," he continued. "In every 50/50 ball we lost the battle."
That was how the manager explained one of the worst performances by Real Madrid in recent memory and there are stats to back up what Zidane said and how every Madrid fan felt watching the game.
Madrid's embarrassing running statistics
According to UEFA's statistics, Real Madrid ran just 80,497 metres as a team. That is the smallest figure since 2009-10 and across a span of 117 games in the competition. It is also just the second time Real Madrid have dropped below 100,000 metres in that time too. The only other time was at the Bernabéu when Barcelona beat them 0-2 and Jose Mourinho's side sat deep and countered. They covered 99,752 metres that night.
In the last four meetings between the side, Real Madrid outworked the Parisiens in three of them. In 2015 under Benitez, they covered 107,000 metres to PSG's 104,000 with similar statistics in the return leg. In 2018, Paris covered 126,000 metres to Madrid's 123,000 despite the visitors falling 3-1 at the Bernabéu. They also ran 112,000 metres to PSG's 107,000 in the return leg.