REAL MADRID
Real Madrid fans believe Zidane is to blame
The fans have spoken and 57% believe the maximum responsibility falls at the feet of Zinedine Zidane as they stare another crisis in the face after PSG debacle.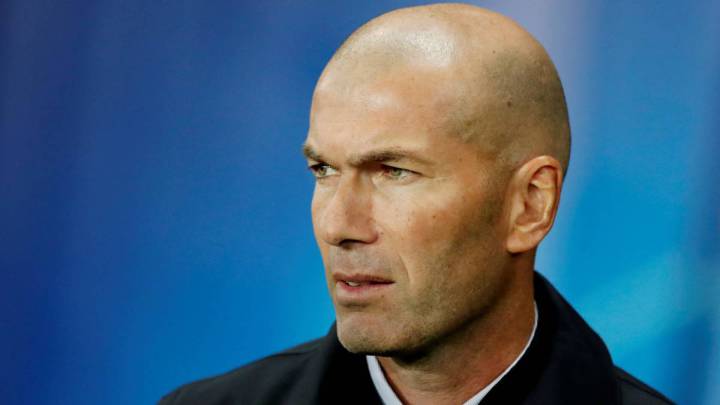 Zidane is not untouchable when it comes to Real Madrid fans anymore it seems. The French manager returned to the bench with plenty of credit in the bank after winning three consecutive Champions League titles in his three years as the manager of the club in his previous reign.
He was thrown in at the deep end with Julen Lopetegui and then Santiago Solari sacked before he came back to salvage something from the end of the season. He couldn't manage that and the malaise has seeped into this season with the nadir coming against Paris Saint Germain on Wednesday night.
Real Madrid and Zidane promised changes in the summer and while they came, only Hazard improved the starting XI while James and Bale, two players widely considered surplus to requirements, stayed and have started when available this season.
And so the club face into another crisis this season after the debacle that was last year. 57% of fans believe it is Zidane who is at fault for the club's poor start to the season. A survey conducted on AS' website which asked fans 'Who is responsible for Real Madrid's situation?' with two options: the players of Zidane. The manager hauled in well over half of the vote with 72,657 voting in the poll.
So far this season, Real Madrid have played four games and won just once in any kind of a dominant fashion. That win came on the opening day against Celta Vigo. Since then they drew with Valladolid, Villarreal and beat Levante most recently in LaLiga but there were hints of luck about that despite leading 3-0. It finished 3-2 with Levante in the ascendency at the end and pushing for an equaliser.
Real Madrid play Sevilla, Osasuna and Atlético in the league in the next week with a fanbase losing patience with Zinedine Zidane. The squad planning, along with the poor results, and some of the baffling tactical decisions, have provoked an a lack of confidence in the club legend despite his status.