REAL MADRID
Hazard isn't the steam engine they said he was says Courbis
Rolland Courbis, the French manager, says Hazard is not the steam engine they said he was and that Zidane has a problem post-Ronaldo that he can't solve.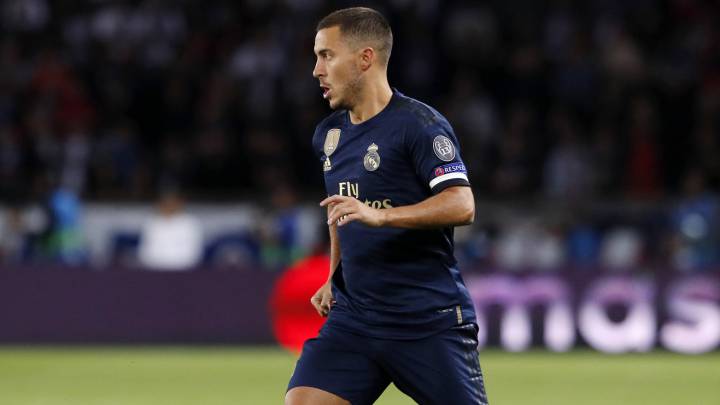 The 3-0 defeat Real Madrid suffered at the hands of Paris Saint Germain on Wednesday night has led to severe criticism of Zinedine Zidane from all corners. He is not the only one on the receiving end of assertations about his fitness to lead the project at hand.
Rolland Courbis, former Montpellier, Rennes, Lens, Marseille and Girondins, analysed the defeat for RMC Sport and focused much of his ire on Eden Hazard with a little left over for Zidane.
"Hazard was considered the steam engine driving the train," he said. "But in reality, he is the last wagon on it. He arrived at preseason six or seven kilos overweight, it's oscene."
He also had some choice words for Zidane. "We have to remind ourselves of what happened when he went in 2018. He didn't dare solved the problem of changing the four or five players who won the Champions League. He returned to build a squad after the departure of Cristiano. Now, it's poor choices and the surprising physical state they're in along with the qualities of the some of the signings."
The key point, Courbis, says is that "with Pogba or without Pogba, the post-Cristiano era is a desert."