Giuseppe Rossi back at Villarreal
The Italo-American forward is back at his old club and will start training with the first team squad under Javier Calleja's orders from Wednesday.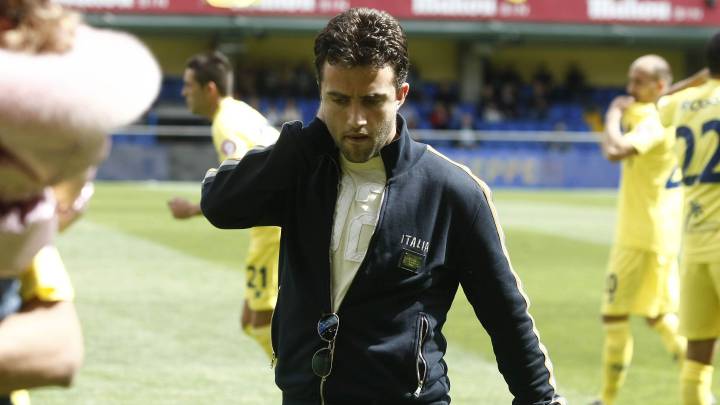 Villarreal have decided to welcome back Giuseppe Rossi who will be able to train with the first team squad and maintain form while he searches for a new club. Rossi asked Villarreal if he could come back so that he can be at peak physical shape for when the winter transfer window opens in January. Right now, the Italo-American forward is without a club. Villarreal happily accepted Rossi's return - as they did with Santi Cazorla, although the conditions were not quite the same for the Spanish midfielder. With Rossi, coaching staff will evaluate how he is then make a decision as to whether the team will need an extra forward between now and the end of the season.
Rossi, Villarreal's top goal scorer
So there is no commitment on either side, other than seeing how Rossi gets on between now and January. Rossi was an important player for Villarreal, who he joined in 2007; he remains the top goal scorer in club history with 82 goals and with the Submarine, formed a lethal partnership with Nilmar. He was one of the most promising strikers in LaLiga but his progress was hampered by a series of knee injuries. After stints with Villarreal and Fiorentina, he returned to LaLiga to spend a season at Levante and then Celta; last season he was on the books at Genoa, but only made a handful of appearances. He was invited back to his old club Manchester United to train with the first team squad at the start of the year when he took time out to chat to AS about his dreams of playing again in the Premier League.