REAL MADRID
Courtois' struggles continue
The Belgian has conceded 12 goals from 24 shots on target and let in the only shot he faced against Mallorca with a new test in Turkey on Tuesday.
Thibaut Courtois returned for Real Madrid on Saturday after 18 days away. The Belgian had to be subbed off at half-time against Club Brugge on October 1. He was replaced by Alphonse Areola, who then played against Granada, before Courtois' return for the Mallorca loss at the weekend.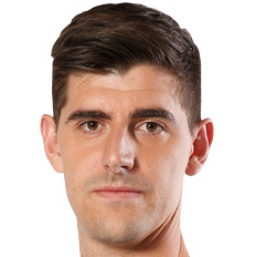 After a number of days of calm during the international break, during which Belgium qualified for the Euros, the critics are back after the loss at Son Moix. The first shot taken on his return for Real Madrid was a goal. Struck by Lago Junior in the first half, it was enough to see Mallorca seal a 1-0 win. 
Courtois has now conceded 12 goals on 24 shots on target by Real Madrid opposition this season as his stats continue to tell a sorry story. That is to say, he is conceding a goal every two shots he faces. The only game they haven't conceded all season when the team had a shot on target was against Atlético Madrid. Sevilla didn't score against him either but they didn't have a shot on target.
The keeper has made eight saves, 11 in total when you add in the Champions League, in seven games. That's 1.14 saves per game and he had spent the previous 202 minutes without conceding before the Lago Junior goal. The last player to score on him before that was Melero against Levante. Atlético Madrid and Sevilla both failed to score against the keeper in that spell. Now though, he travels to the 'Hell' that is Galatasaray for his latest test.