Three Club World Cup stadiums confirmed by FIFA
World football's governing body are satisfied by the stadiums in Qatar, and three have been selected to be used for the December tournament.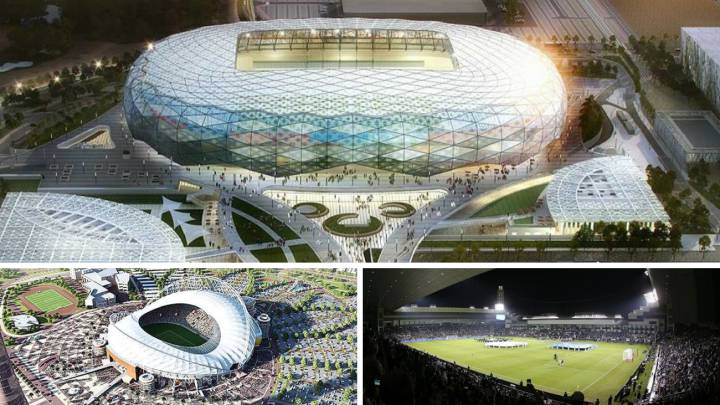 FIFA have revealed the three stadiums that will host the FIFA Club World Cup matches, which will be held in Qatar for the first time from 11-21 December 2019. The stadiums are: Jassim Bin Hamad, Al Khalifa International (one of the first stadiums prepared to host the 2022 World Cup), and Education City.
Club World Cup stadiums confirmed
It is worth noting that Education City is the third stadium that Qatar announced would be a venue for the 2022 World Cup. Its inauguration will take place during the December Club World Cup and it will be the headquarters of the semi-finals, the final and third-fourth place play-off.
As Liverpool (the European champions) qualified directly into the semi-final, they will be the first international team to set foot on the new pitch of the Education City stadium. Liverpool will play against the team that qualifies from the first round.
In addition, FIFA announced the ticket prices for their club showpiece, which are divided into three categories. The most expensive ticket will, unsurprisingly, be for the final and for the third place match, and these will cost $110. The cheapest tickets, for earlier games, can be found for around $7.
Up until 31 October, tickets for the first round will be available online. The second phase entries will be available from the end of November until 21 December. Clubs that have guaranteed their spot in the tournament thus far are: Al Sadd (from the host country), Hienghène Sport (champions of Oceania), Rayados Monterrey (champions of North America), Esprance (champions of Africa) and Liverpool (champions of Europe).