Real Madrid are still hoping for a reaction from Isco
The Madrid playmaker's importance has been waning for some time, but the club are still confident he can turn things around.

Isco Alarcón continues to disappoint at Real Madrid, particularly those at the top of club who had high hopes for a player signed in 2013 for 30 million euros at the age of 21. For now, in principle at least, Madrid still want him, although there is no getting away from the fact that his progressive decline from season to season has sent alarm bells ringing.
22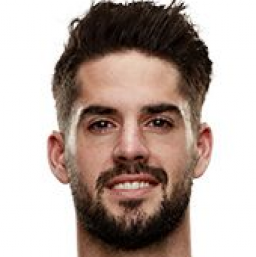 Isco's poor performances continue
A case in point is this season, where he has only featured in 15% in Real Madrid's official matches and, despite being injured for part of that time, has failed to convince on every occasion.
The man from Málaga has not played a decisive role in the side since he picked up a hamstring injury on 28 August and before that had only featured against Celta, as a substitute, and in Madrid's draw against Valladolid, as a starter.
After getting back to full fitness, he failed to make an appearace against Club Brugge and came on for the last 20 minutes against Granada, just when a win was starting to look in doubt. His last appearance was in Real Madrid's defeat away to Mallorca - on that occasion Isco was handed a starting berth but was taken off by Zidane in the 66th minute.