REAL MADRID
Real Madrid: Areola fades into obscurity with Courtois back
The French goalkeeper started against Granada but his foul on Fernandez put the win in doubt and now Courtois is back in business after Galatasaray show.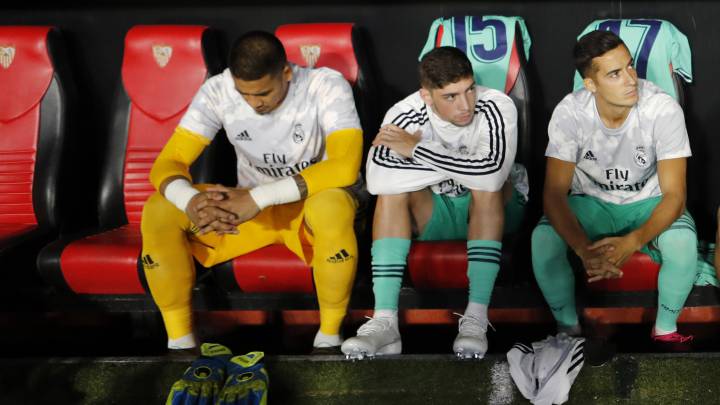 If he could turn back the clock, Alphonse Areola would have cleared the ball against Granada instead of trying to be cute with Carlos Fernández closing in. It was the 66th minute with Real Madrid leading 3-0 when the goalkeeper clipped the striker, conceding a penalty. It almost cost the home side as Granada scored against after that penalty before James put the finishing touches on a 4-2 victory.
Courtois was reeling and Areola had the chance of a clean sheet to land a further blow to his claims as the undisputed number one. Instead, he opened the door a crack to let the Belgian back in. Courtois was reborn against Galatasaray and he has sent Areola further down the bench than when he arrived. It was another chapter in a tale of instability for Real Madrid keepers.
Courtois is back with more confidence
This Wednesday with Leganés coming to the Bernabéu could have been a similar situation that saw Areola make his debut. But the circumstances have changed and the team is rested after missing the Clásico last weekend. Zidane won't be considering needless rotations either and Courtois is back with more confidence than before too. "Thibaut saved us," said Zidane after the game in Istanbul in reference to three good saves he made as Real Madrid won 0-1.
It looked like the former PSG shot-stopper would have a chance to stake a claim for the starting spot. But now it seems he will have to wait until the Copa del Rey. The change of format in that competition, however, means Real Madrid don't play their first game until January 22.
Even at that, it's not a particularly long journey with just six games, if Real Madrid get to the final. Zidane is calm and happy with Areola as a back-up. He has him on loan until June but he is also delighted to have a refreshed and focused Courtois back. For now, Areola will have to wait for another opportunity.