BARCELONA
Piqué reveals Jordi Alba's Dad brings him to training
The Barcelona defender says that Ansu Fati's Dad drops him to training every morning just like Jordi Alba, who doesn't have a driver's license yet.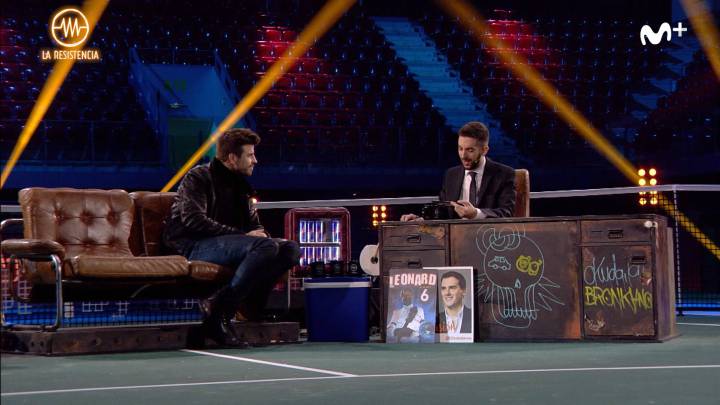 Gerard Piqué appeared on late night Spanish television show, 'La Resistencia', on Wednesday night and revealed that Jordi Alba doesn't have a driver's license and gets a lift to training with hid Dad.
Asked about what Ansu Fati eats for breakfast, Piqué said: "Honestly, it's not something I've ever stopped and thought about. I've never said to myself, 'what does Ansu Fati have for breakfast?'"
Fati, the youngest member of the squad at just 17 isn't old enough to have a driver's license yet and the presenter asked Piqué how he gets to training. "His Dad brings him," he said. "Just like Jordi Alba." The 31-year-old left-back doesn't have his driver's license yet either, with Broncano and Piqué having a giggle over that quirk.
One person in the audience shouted, "What about Liverpool?" to which Piqué said jokingly: "No Liverpool. I'm leaving! We said that we wouldn't talk about that."
Piqué, who posted his phone number to Twitter a number of weeks back said an employee of Madrid contacted him afteer that. The Barcelona defender said he has Florentino Perez' number but says he had used it for personal matters and not for matters of the sporting or business variety.