Havertz' agent confirms contact with Real Madrid and Barcelona
Reports in Germany state that seven of Europe's biggest clubs have been spoken to regarding a big money move, with Bayern Munich and Barça favourites.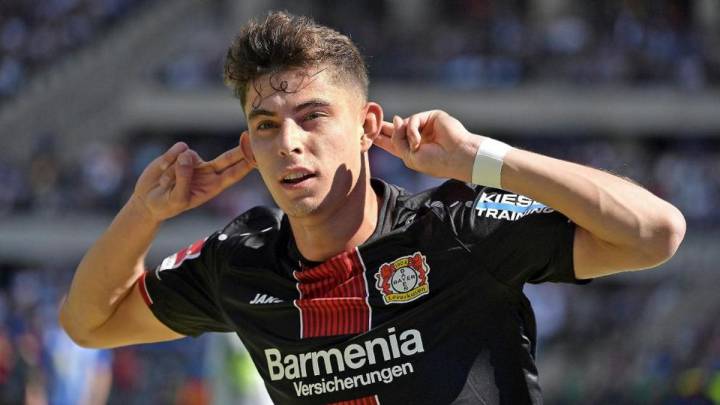 Kai Havertz is one of the hottest young players around right now and has been getting linked with a move to some of European football's biggest clubs. According to Bild, the Leverkusen midfielder is keen to get his future sorted in the coming weeks and a number of clubs have been in negotiations for him.
Havertz agreement expected
According to the German newspaper, Havertz has already been in contact with seven major clubs. These have been named as Bayern Munich, Barcelona, Liverpool, Chelsea, Manchester City, Manchester United and Real Madrid.
The selling price proposed by Bayer is around 130 million euros, and this comes after Bundesliga rivals Bayern attempted to sign him in the summer with an offer of €90 million plus bonuses, an offer that was rejected. Even so, the German giants remain one of the favourites to secure the player, along with Barcelona, after the youngster talked about moving further away. A potential key to a move to Bavaria could be the implementation of Mauricio Pochettino on the Bayern bench, with the player said to be a big fan of the Argentine coach's style.
The 20-year old is an attacking midfielder who can also work off the right wing. Last season saw him explode onto the scene, adding 17 goals and 4 assists for his team. He was the third top scorer in the Bundesliga, behind only Lewandowski and Paco Alcácer, but playing in a team that finished 18 and 20 points off Dortmund and Munich respectively. Soon he could be starring for one of the world's biggest clubs.