BALLON D'OR
Ballon d'Or 2019: how and where to watch: times, TV, online
All the information on how, where and when to watch the Ballon d'Or 2019 ceremony in Paris on Monday 2 December, 2019.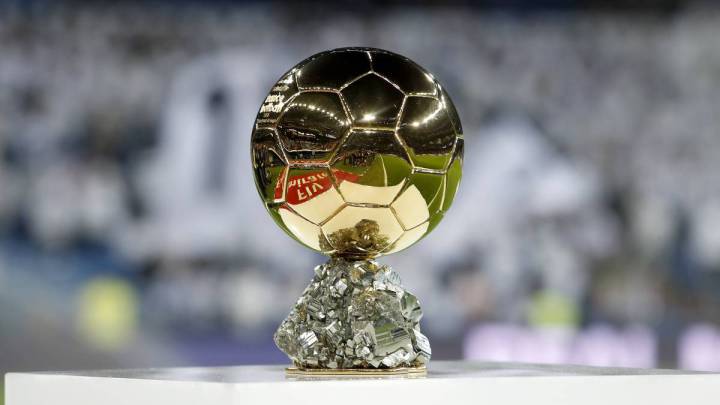 Six-time winner Messi becomes outright Ballon d'Or record holder.
Lionel Messi was the favourite to win the Ballon d'Or 2019 and indeed took his sixth award - his first since 2015. He had competition in the form of Virgil van Dijk, however, who finished second, along with Robert Lewandowski, who surprisingly finished eigth.
Tonight will also see the Yachine Trophy (Trophée Yachine) presented for the first time. The award will go to the best goalkeeper of 2019 - here's a look at the 10 candidates for the award and the big favourite to win it. Liverpool's Alisson Becker was the eventual winner.
What time does the Ballon d'Or ceremony start at?
The Ballon d'Or 2019 takes place in Théâtre du Châtelet in Paris on Monday 2 December, 2019. It starts at 20:30 CET.
The Théâtre du Châtelet is a theatre and opera house, located in the place du Châtelet in the 1st arrondissement of Paris, France. One of two theatres built on the site of a châtelet, a small castle or fortress, it was designed by Gabriel Davioud at the request of Baron Haussmann between 1860 and 1862. - according to Wikipedia.
Find out what time the ceremony gets underway where you are in the world.
Where can I watch the Ballon d'Or ceremony?
No matter where you are on the planet, you can see what channel the Ballon d'Or is available on here.
It is on France Football's website too.
Is the Ballon d'Or ceremony online?
The Ballon d'Or ceremony 2019 is available in most countries through the rights holders' online platform, if they have one. Your best bet is to check who is broadcasting the ceremony in your country and see if they have an online platform or iOS or Android app to watch it through.
France Football's Facebook page will carry it online.
AS English live coverage
You can also follow all the action right here on AS English, with our inimitable minute-by-minute live coverage of the ceremony.