Real Madrid's Luka Jovic on his relationship with Zidane
The Serbian striker has not had much time to prove himself to the Real Madrid fans but has spoken about how happy he is to be at the Spanish club.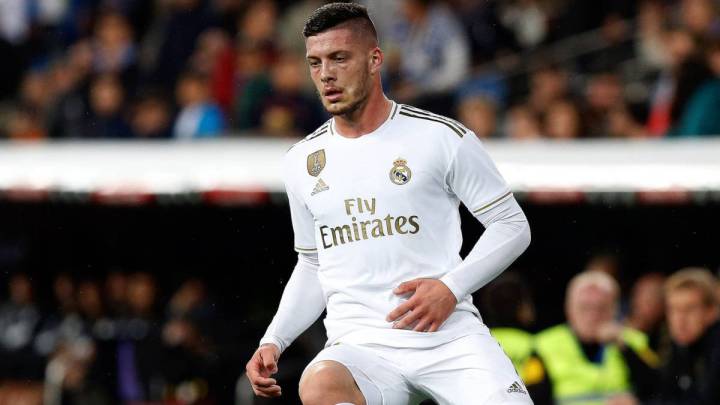 Real Madrid's Serbian striker Luka Jovic spoke to the media of his own country about how happy he is after joining Los Blancos and with his relationship with the manager, Zinedine Zidane. He does, unsurprisingly, hope to get more minutes on the pitch over the coming months.
Jovic confident at Madrid
"He [Zidane] has told me that he trusts me, that he is happy that I am there, and that he did a lot to get me to Real Madrid," Jovic explained during an interview with Gloria.
"I am happy," he continued, "and I hope to play more minutes."

The 22-year-old striker, who arrived in the summer as Madrid looked to add goal support to Karim Benzema, went on to admit that there is a lot of pressure at such a big club and that "it is not easy for any young player to make it to the club, nevermind actually getting playing time." Despite this he is staying positive.
"I have confidence in myself, in my quality and know that I will eventually get more pitchtime."
Asked about the 'recipe for success', Jovic replied that it is down to the effort the squad put in, and some fortune.
"Hard work, but also good luck.
"Firstly, you must work hard, be honest with yourself and be grateful to all your teammates and coaches that have worked with you," he concluded.