Real Madrid to wear green kit against Espanyol in support of the UN climate conference
Real Madrid announced that the team will wear the third, green kit in support of this week's climate summit in the capital. Madrid have only worn green twice this season.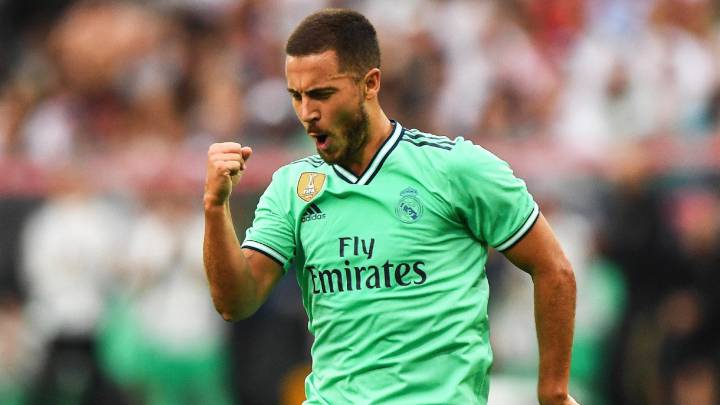 Real Madrid will wear their green kit in Saturday's home game against Espanyol as the club pledges support for the UN Climate Change Conference which will be held in the Spanish capital from 2 to 16 December. Madrid announced on their club web site that the Santiago Bernabéu façade has been covered with a huge, envoronmentally-friendly banner measuring 35 x 20 metres, to promote the event which was due to take place in Chile but switched to Madrid. The banner will remain in place until 13 December.
It will be just the third time Zinedine Zidane's team have worn the all-green third kit this season, making the most of the climate change summit which started earlier this week. Instead of their traditional, all.-white kit, the team will be in green when they take on Espanyol in Saturday's Week 16 meeting at the Bernabéu. Seeing as their visitors will be in blue and white, there will be no colour clash if Madrid wear their third strip.

Madrid's lucky green kit
Until now, Real Madrid have worn their green kit just twice this season. They debuted the emerald green kit in the pre-season friendly against Salzburg at the start of August with Eden Hazard scoring his first goal as a madridista. The team wore green again in Week 5 when they were guests of Sevilla, and once again it brought them luck with Karim Benzema grabbing the only goal of the game.