Real Madrid's Zidane is bossing things at Camp Nou
The French coach has now left the home of Barcelona without loss in his first five games there, something no manager has done before.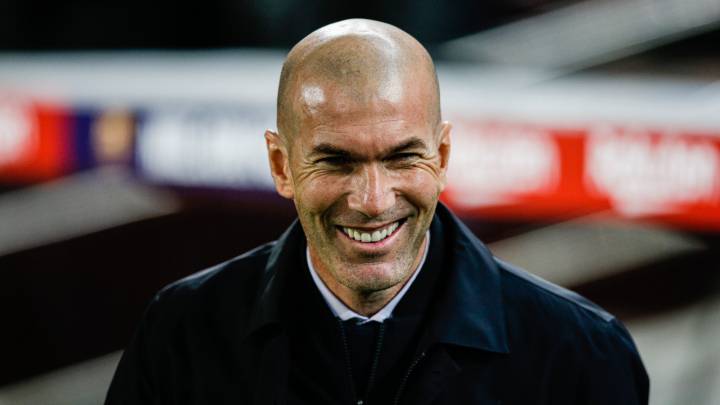 The Camp Nou is 105 metres long and 68 metres wide. And following Wednesday evening's 0-0 Clásico result, one which was more likely to end in an away win that anything else, it would seem to be the perfect fit for Real Madrid manager Zinedine Zidane.
Zidane Camp Nou positive
Ok. So it's not as though the French coach has gone to the home of his club's most bitter of rivals and blown them away each time, but his record does appear to stand up to scrutiny. The most recent draw came in his fifth game at the home of Barça, and once again he was undefeated, making him the first manager in history to leave the Camp Nou without losing in his first five visits.
Zidane's record, as coach, reads three wins and two draws. Pretty impressive given the recent dominance that the blaugrana have had in Spain. Adding to that impressive record is the fact that over those five games his Madrid side has scored eight times compared to the five of the home team.

Many of the top managers have turned up at the Camp Nou and quickly left with their tail between their legs, often at their first attempt. Carlo Ancelotti pitched up with his AC Milan side and went down 2-1 in 2004. José Mourinho left with the same result a year later with Chelsea. Even Pep Guardiola, architect of the arguably the best club side we've ever seen, returned to his previous employers with Bayern Munich only to leave on the back of a painful defeat (3-0 and elimination from the Champions League in 2014/15. Liverpool's Jürgen Klopp saw his impressive team lose by that same scoreline last season in Catalonia, only to turn things around at Anfield.
They've all lost, and all lost early, but that has not happened to Zidane. He arrived in April 2016 and won his first Clásico 1-2 to get his streak going.