World Cup 2022: Al Bayt stadium to hold 60,000 football fans
The World Cup stadium will be the second-biggest in Qatar and will hold 60,000 fans during the tournament before being restructured later.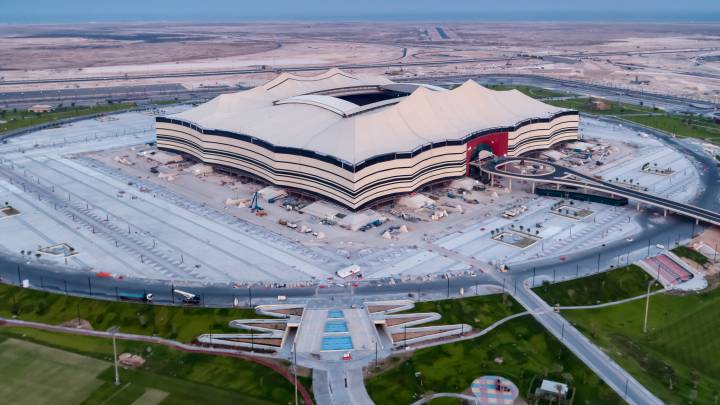 The Supreme Committee for Delivery & Legacy for the 2022 World Cup in Qatar has announced that the Al Bayt stadium will be ready to be unveiled within a few months, some three years before the start of the tournament.
Al Bayt will be the second-largest stadium in host nation Qatar for the 2022 World Cup finals, with a capacity for 60,000 spectators. After the tournament, it will be reduced in size to half and the remaining seats donated to developing nations to aid with the promotion of football elsewhere in the world.
Al Bayt stadium's roof can be closed in just 20 minutes
The design of the Al Bayt stadium combines ancient Arabic culture and contemporary architectural methods and has a roof that is already fully functional and can be closed in just 20 minutes to ward off the sun and heat during games for the comfort of spectators and for its future use as a cultural venue.
The Al Bayt stadium will be a unique sporting installation at regional level, with hotels, a shopping centre, bowling alleys and a wing of the Aspetar hospital all built around the venue, where there will also be parks and artificial lakes.