Real Madrid: Reinier set to undergo a medical today
Madrid are keen to land the Flamengo forward before his transfer fee rises. His price will go up to 35 million euros this summer and then 70 million in 2021.

For Real Madrid, the race is on to sign Flamengo forward Reinier Jesus. A number of other top European clubs such as Manchester City, Liverpool and PSG believed to be interested in the 17-year-old but apart from beating the competition, Madrid want to complete the operation before the player's transfer fee spirals out of control. Sources have told AS that Reinier's retention fee which rise from 30 to 35 million euros in July and will double in 2021, when signing him will cost 70 million euros.
19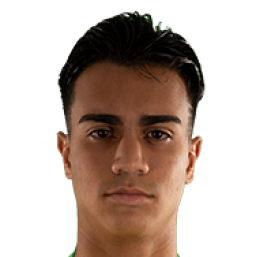 Reinier to undergo a medical at Granja Comary, Teresópolis
Diario AS understands that members of Real Madrid's medical team are in Brazil to perform a medical revision with Reinier today. Spanish radio Onda Cero claim that the player passed rthe first part of those tests on Friday.
Madrid's medical team will examine Reinier at Granja Comary, the headquarters of the Brazilian Football Confederation (CBF). The player has been staying on site since 3 January with Brazil's Under-23 squad to prepare for the CONMEBOL Pre-Olympic tournament, which takes place from 18 January to 9 February in Colombia.
Real Madrid pressing ahead with Reinier operation
Madrid are eager to sort out the final flecks of the deal - a medical revision and contract signing as soon as Reinier turns 18 on 19 January. Only then will they be able to announce the signing of the Brazilian, who is expected to join on a six and a half year deal. Madrid set the wheels in motion to land the player in November last year. At the time, Reinier, whose contract with Flamengo will expire this year, asked the club to lower his buy-out clause as one of the conditions before signing a new contract.
Flamengo were left with no other option to accept the player's demands - the alternative would be losing him on a free contract in 12 months' time. The club agreed that Reinier's buy-out would rise by 5 million euros this summer and a further 40 million in January 2021. However it is looking likely that Madrid will meet the player's buy-out before that happens.
It's a situation that hasn't pleased Flamengo coach Jorge Jesus, who told CMTV last week, "We can't let Reinier go for 30 million..." and Barcelona legend Rivaldo agrees: "For a player of Reinier's quality, 30 million is a bargain".