Who are Unionistas? Real Madrid's Copa del Rey rivals
The Salmanca-based club, who didn't even exisit seven years ago, have been drawn against Zidane's Real Madrid in the Last 32 of the Copa del Rey.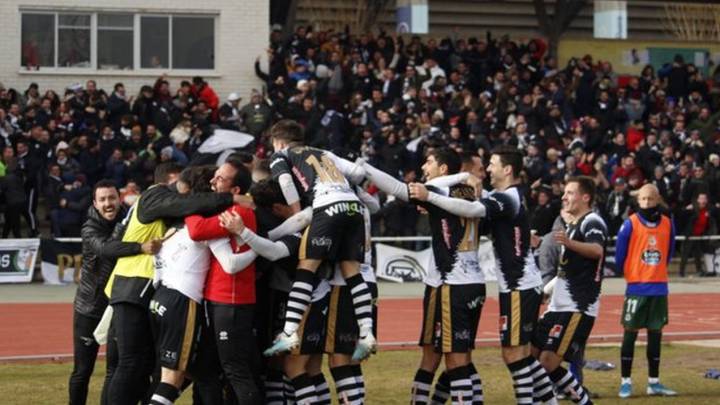 Unionistas' victory over Deportivo de la Coruña (a nail-biting penalty shootout which ended 8-7) was one of the shock results of the Second Round of this year's Copa del Rey. Today, they were drawn against Zidane's Real Madrid in the Round of 32 - a tie that will do a lot to give exposure to a hitherto unknown club - and give them a chance to seek another epic David and Goliath giant-slaying feat.
Historically, Unionistas will always been strongly linked with the now-defunct Unión Deportiva Salamanca - the club formed in 1923, racked up debts of 23 million euros which ended in its demise in 2013. One of the three big clubs in the city of Salamanca, their rivalry with Salamanca CF UDS has not died down since both clubs were founded - it has reached such a point that no institutional relationship between them exists. But aside from their own conflicts, both try, in their own way, to pay homage to the city's historic, but now obsolete club. Unionistas for example, through the club statutes: "Eternal loyalty to UDS, without every attempting to replace them or pretend to be UDS - or represent them. We do not consider ourselves the heirs of that club. Unfortunately, there was only one Unión Deportiva Salamanca and that will always be the case".
'Fútbol popular' - football run by fans for fans
Founded in 2013, Unionistsas have a proletarian approach to football - so much so, that their organizational structure is practically unique in Spain. Last season, they had 2,653 club owners, each paying their respective quota and having an opportunity to take an active part in decision-making. However, there is also an administration board comprising 10 members - elected by paid-up club members. On the club web site, Unionistas point out that this work is carried out voluntarily and is unpaid.
After eliminating two-time Copa del Rey winners Deportivo, Unionistas will now face one of the competition favourites - Real Madrid. Now they need to determine where the tie will be played - one possible option is Zamora's 8,000-seater Estádio Ruta de la Plata.
In the league, the season didn't get off to a great start for Unionistas - they've spent most of it lodged in the relegation places, but little by little they are finding their feet. They are currently 18th in the table on 19 points - three from safety. Part of that is undoubtedly down to their fans - who give their inconditional support week in, week out - regardless of the result.