REAL MADRID
Premier League: Arsenal say 'no' to Dani Ceballos
Ceballos wants to leave Arsenal so as not to scupper his chances of playing in the Euros but they don't want him to leave and Real Madrid won't get involved.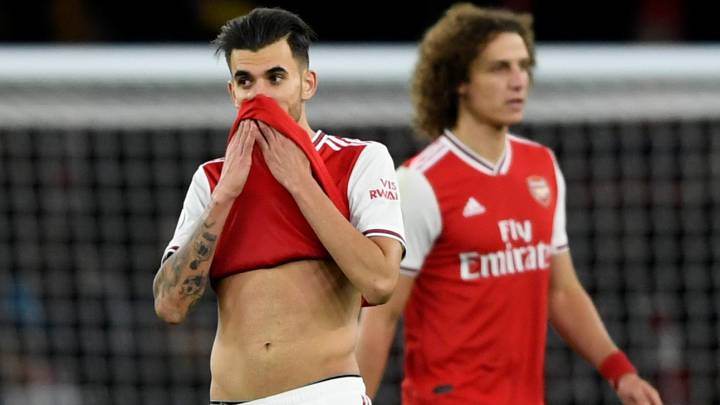 Dani Cabellos wants to leave Arsenal and end his loan deal in London. A deal to get the Real Madrid player out of the Premier League remains complicated, however, and Arsenal have told the player and his parent club, Real Madrid, that they will not let him leave in this transfer window. The midfielder is not in Mikel Arteta's plans (he is yet to play a single minute since the new manager took over) but the club's board think he could still become an important player.
The situation is complicated because the decision to leave the club was made by Ceballos and Ceballos alone. Unai Emery was the man who requested his sercives and Real Madrid wanted to let the player leave with Zidane not counting on him either.
Ceballos negotiated his contract with Arsenal and signed a deal that would see him leave the Emirates at the end of the season. Real Madrid believe this is a situation that he needs to resolve himself and have left it between Arsenal and him to figure out. It's a different situation to that of Jesus Vallejo, who is set to join Granada, with Real Madrid getting involved and recommending that he leave Wolves. Nuno Espirito Santos was not counting on the defender and an agreement was reached.
There is still time left in the transfer market but Arsenal don't look like they'll change their minds on the issue. Madrid won't pressure them either as the clubs maintain an excellent relationship and they do not want that to change. They are worried about Ceballos situation but it was his decision to set off for London and it is his job to fight for a place there.
Ceballos is concerned for his place in Spain's Euro squad. He left Madrid in order to get minutes so that he could play at the tournament but with the change of manager at Arsenal, things have taken a radical twist. Valencia want to offer him a way out with a loan deal but Arsenal aren't for turning.