Lukaku: Inter Milan boss Conte told me I was trash
In an interview with Sky Sports, Romelu Lukaku has looked back on a major telling-off given to him by Inter head coach Antonio Conte.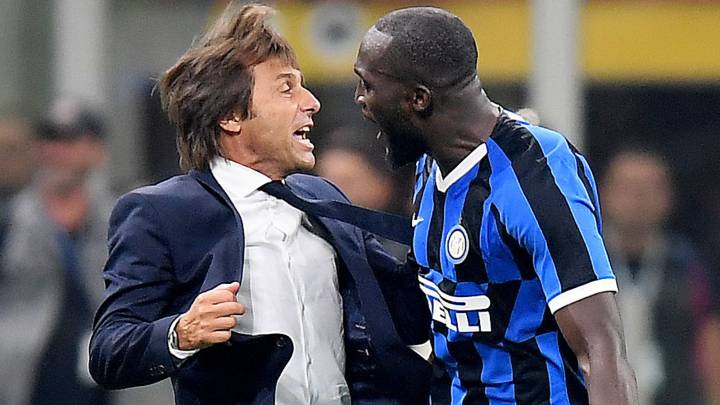 Inter Milan striker Romelu Lukaku has recalled a particularly severe dressing-down he suffered at the hands of Antonio Conte, revealing that the Nerazzurri head coach branded him "trash".
"I remember one of my first Champions League games against Slavia Prague when I played really bad - like I was trash that day - and I really got it from him in front of the whole team," Lukaku told an interview with Sky Sports. "It had never really happened to me. It had never happened.
"[He was] telling me that I was really trash and that he would take me off after five minutes if I would have done it again."
Conte "stepped on my confidence but it woke me up"
However, the telling-off had a positive effect on Lukaku, serving to motivate the Belgian ahead of a Serie A victory over city rivals AC Milan: "We played the Milan derby just after that, and I played one of my best games of the season.
"He just gave me that - he stepped on my confidence but it woke me up at the same time. He does it to everybody, it doesn't matter who you are. Everybody is equal."
Martínez, Koeman and Conte my best coaches - Lukaku
The former Anderlecht, Chelsea, Everton and Manchester United player, who joined Inter in the summer, also discussed the best coaches he has worked under during his career. "I think Roberto Martínez, Ronald Koeman and now Antonio Conte," he said. "I think José Mourinho - if he would have had the players that he wanted, he would have done better than what we did [at United]."
We must work together to stamp out racism, says Lukaku
Asked about the racist abuse that he and other players have received in Serie A, Lukaku said: "Italy has such a potential to be a great league like it used to, but we have to work together to keep those ignorant people out of the stadium."