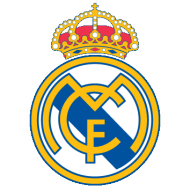 4
Varane 5',
Lucas Vázquez 31',
Vinicius Junior 71',
Benzema 78'
Real Madrid make short work of Zaragoza

Real Zaragoza vs Real Madrid: as it happened!
That's it from La Romareda.
Benzema to Marcelo and he blazes over now.
Guti has a strike from distance. Not brutal but never on target. Areola waves it away.
Blanco gets the wrong side of Marcelo and tries to cross. Out for a corner.
Blanco shoots again. Drives this one over. He has gotten into some dangerous positions but just can't hit the target. Frustrating cameo for him.
Benzema with a shot now from the right. He blazes it across goal.
Blanco is through again. Under more pressure this time and he can't get it on target.
Benzema with the goal! Carvajal with the cross and the sub with the finish, first time at the back post. 0-4.
Blanco with another effort. Areola saves again.
Luis Suarez through on goal. Lovely pas by Kagawa but it's saved by Areola. Brilliant stop with his foot.
Almost a fourth. James with the pass in behind and Marcelo is off. Vazquez sent the cross over anyway as Carvajal lined up behind him.
Brahim on for Benzema too.
Soro replaces by Raul Guti.
Luis Suarez with the pass inside to Kagawa. Kagawa plays to Eguaras and his shot is a mile wide.
Blanco with a run down the left and an attempted cross, or shot, but it goes wide.
Ramos drives forward and plays to Marcelo. His touch lets him down and Zaragoza try to break but Vinicius breaks that up.
Foul on Ramos from Soro. Looks like he just got outmuscled and hit the deck. Zaragoza fans not happy.
Madrid with a throw to deal with. Zaragoza really trying to get that first goal to make a game of this. Kagawa strikes over with his left.
Strike from James in the middle for Zaragzoza. Just wide. Not a bad effort at all.
Luis Suarez on for Linares.
Andre Pereira off for Blanco.
James takes one down inside the box and waits. He sees the top corner and goes for it but it's wide. Not a bad effort but never troubling the keeper.
Kroos with another short corner and Marcelo hits it this time. Blocked and another corner.
Soro to James and he crosses but Ramos clears. Nothing doing for Madrid in attack.
Madrid prying in search of a third. Vazquez crosses in and it dribbles out to the left. Crossed in again and it's out for a goalkick.
Ramos makes a mistake at the back and lets the ball run back to Areola. Soro tries to get there first and almost does. Ramos nearly left red-faced.
Jovic thinks he's through down the right but he way offside from Vinicius' pass.
No changes for either side to begin the second 45.
We are back udnerway for the second half.
Players ready to emerge back onto the field now as Zaragoza trying to get back into this.
That's it for the first half at La Romareda. 0-2 to the visitors. Varane and Vazquez the scorers.
One minute to be added at the end of the half.
Marcelo to James and he sends it across goal. Zaragoza get it away from the danger zone.
Another Carvajal run and it finds its way to Vinicius via Marcelo. Shot is hit and it's saved.
That second goal knocked the stuffing out of Zaagoza.
James with a cross for Carvajal after the right-back nutmegged a midfielder and continued his run. Gets a slight shove in the back but there's nothing in it.
Varane with a sloppy touch and he almost loses it in a very dangerous position. He gets it back and no Madrid attack. Vazquez cross it caught by Ratón.
Kroos wins the ball back and Vazquez strikes! GOAL! 0-2. Vinicius loses it as he tries to dribble into the box but Kroos won the ball back as Zaragoza brought it out. He played to Vazquez and he rifled into the back of the net.
Corner comes in and its headed back towards goal from the front post. Cleared but only to Kagawa. He shoots and it's blocked again. Madrid are not convincing at the back.
Kagawa again. He shots and this time it's blocked.
Vinicius with a one-two with James inside the box. And wide. But James was offside anyway as he recieved the pass. Good attack from Madrid as they settle themselves.
Valverde tries a shot now but it's well over. Carvajal squared it to him and he launched it wide.
Madrid wrestle back some control after a flurry of pressure from Zaragoza.
Marcelo gets out of jail again as Zaragoza can't capitalise on some nice pressure. Madrid trying to settle things down again.
Kagawa waits, waits and then eventually curls one. Areola is equal to it. Excellent save from the French shot-stopper. Zaragoza pushing here.
Lovely cross and Ramos saves the day with a glancing header to clear.
Another foul as Soro hits the deck. Vinicius catches him very late. No yellow and the fans are irate.
Zaragoza attack again. Strike comes in and Ramos takes one to the stones as he blocks the shot. A sore one, no doubt.
Vinicius with a pass back to Marcelo. He seems to think a Zaragoza player hit it last and it's a corner. Marcelo not happy as it's worked short and cleared again.
Zaragoza have definitely improved here.
Kroos with a foul on Eguaras. Whistles from the terraces as they want a card for all the fouls but none for Kroos. Would have been a bit harsh.
Lovely run by Marcelo into the box but it's nicked off his toe and then Jovic bulldozes a Zaragoza player out of the way in search of the ball. Free.
James, Zaragoza's midfielder, tries to find a teammate with a through ball but it's blocked and cleared. Vinicius with another nice flick and he wins another free.
Zaragoza counter from a corner gone wrong for Madrid. Carvajal clatters Linares and the referee tries to play advantage and there is none.
Corner for Madrid and Kross' effort is headed down but then cleared by Zaragoza. Kagawa finds Linares but his touch is straight to a Madrid defender.
Vinicus with a nice cross from the left. James chests it down to himself and hits it but that's well wide.
Cross comes in and Vinicius doesn't hit it. It bounces up to him and he could have but he waits and Zaragoza win it back.
Kroos gives it to Jovic, who is really deep. He gives it away but Zaragoza imprecise again in attack and they lose it.
Zaragoza a little more relaxed after the goal. They're trying to respond. Delmas ball into Linares but it's back to Areola.
VAR has a look but nothing doing for Zaragoza. Goal stands!
GOAL! Really poor start from Zaragoza continues. They look nervous and not convincing at the back. Corner is corked short and Kroos centers. It makes its way back to Varane at the back post as he hammers it into the roof of the net. 0-1.
That's a really late and clumsy challenge on Vinicius by Delmas. He kicks the ball ahead of him and gets taken out of it.
They attack down the left and Clemente ends up on his back. Carvajal the man who won the ball off him and Zaragoza fans want a free but it's not coming.
Cagey start to this one from Madrid. They're playing the patient game in the middle. Zaragoza trying to work on the counter attack.
Nothing comes of it for Madrid. Well, they won a throw but nothing to write home about.
A bad slip from Delmas now and Vinicius pounces. He gets back goalside of him but dangerous attack from Madrid.
Real Madrid on the ball to start. Kroos slips and Zaragoza attack but it's crossed in and Carvajal heads back to Courtois.
Kroos playing as a defensive midfielder, it looks like.
Ramos and Grippo up for the coin toss. We are nearly ready for action.
Teams emerge out on the field and La Romareda is electric. The fans enjoying the chance to play Real Madrid again. They've been in the Segunda for the last six years!
The only remaining players from that team are Ramos, Marcelo and Modric and two of them start tonight.
Real Zaragoza are one of the biggest teams in Spain. They have the highest average attendance in the Segunda. They have played Real Madrid 126 times but have only won 22 of those. Their last game against Madrid was in 2012-13 season when Zaragoza were in the top flight and it ended in a draw.
Brahim came on against Unionistas in the last round and made a hige different to Real Madrid's stale attack. He scored, hit the post and injected purpose. Could he do the same tonight? He doesn't start but could come off the bench at some point.
His absence has given chances to the like of Vinicius and Rodrygo. While the two Brazilians had very different starts to life at the club, it looks like Vinicius is slowly taking over from his compatriot. He starts again tonight in the absence of Bale and Hazard.

Alfredo Relaño looks ahead to another instalment of the Copa del Rey as we reach the Round of 16 stage of the competition and previews the game in Zaragoza.
Luis Suarez on the bench for Zaragoza as Victor Fernandez makes plenty of changes from the side that beat fellow promotion pushers, Numancia, at the weekend.
Real Zaragoza XI: Ratón, Linares, Pereira, Soro, James, Eguaras, Atienza, Grippo, Delmas, Kagawa, Clemente.
Their top scorer is 22-year-old Luis Suarez, who has 14 goals in the league this year.
Real Zaragoza have been one of the best teams in the Segunda this season. They sit in fourth and just six points of the top. They have lost just 2 in their last 11 games in the league.
No Casemiro either, of course, as he is rested for the derby on Saturday. Valverde will likely fill in at the base of midfield for him. Kroos and then James slightly further forward.
Real Madrid XI: Areola, Carvajal, Ramos, Varane, Marcelo, Kroos, Valverde, James, Vazquez, Jovic, Vinicius.

Bale has been left out of the squad for the game. He picked up an ankle injury during the Unionistas game and while he scored, he didn't finish the game and hasn't re-appeared since. He did train, however, on Tuesday but wasn't named in the squad to travel to Zaragoza.
Hello and welcome to our live online coverage of Real Zaragoza vs Real Madrid! Kick-off coming your way at 21:00 CEST.
.