Neymar turns 28 and shares new sense of PSG belonging
The Brazilian, unsurprisingly, celebrated his birthday in style, but it was his words to PSG teammates there that may have been more important.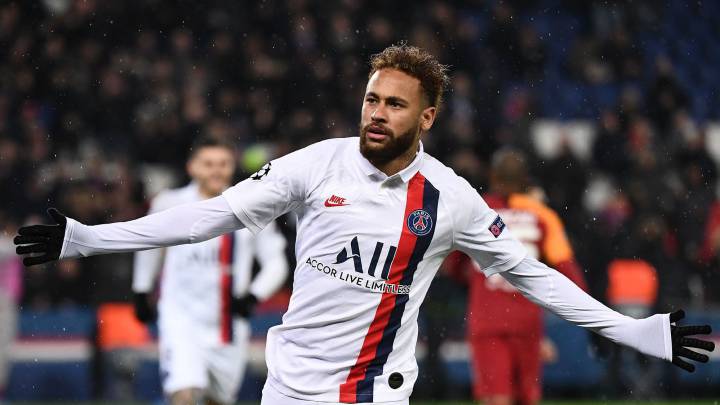 Neymar Jr turned 28 on Wednesday and must have had a sense that the opportunities for him to win the Champions League in Paris are increasingly remote. In the last two seasons, the Brazilian has missed the Last 16 round due to injury, and currently finds himself with a rib injury, although is not expected to miss the upcoming ties against Borussia Dortmund. It could be, however, that the time for him to achieve his goal is now...
Neymar's Champions League dream in Paris
Since his controversial arrival in the French capital from Barcelona, Neymar's objective has been very clear: show himself to be the best player in the world by taking his new team to the summit of Europe. By proving himself as the leader of a Champions League winning side, stepping away from the Messi-shaped shadow that he often occupied in Spain, he would gain the recognition he felt he deserved. And at his 28th birthday party on Sunday he told his current teammates that "for the first time" he was "completely happy" to be in Paris and he would do everything possible to help them lift the top club trophy this season.
This campaign has seen the experienced forward impress despite missing a number of games through injury, and the first four matchdays due to reportedly trying to force a move back to Barça. In Ligue 1, he has 13 goals and 6 assists to his name in just 14 games played. That's a goal involvement every hour. Statistics like that suggest that he is still the most important player at the club, despite key contributions from the likes of Kylian Mbappé.
Given PSG's domestic dominance, however, the barometer to analyse Neymar is always in the Champions League. Injuries have prevented him from playing the key games in February in recent seasons and doubts have been raised about him ever being able to deliver the leadership role consistently. There is a feeling more recently though, with the seasons drifting by, that he is stepping up to the plate, keen to assert his creative genius on proceedings, and demonstrating more than ever that he is a complete player, across midfield and attack. And his recent words would appear to back that up.