Real Madrid: Figo to make second Bernabéu debut for Copa
The former Real Madrid winger will cut his teeth in the commentary box for Thursday evening's Copa del Rey clash against Real Sociedad.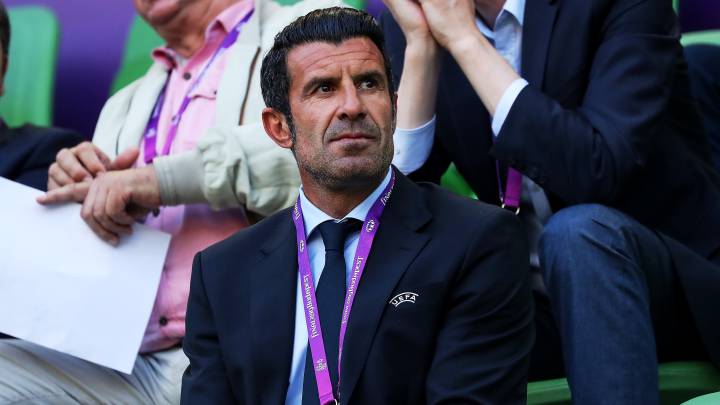 Luis Figo will return to the Bernabéu on Thursday evening in an official capacity for the first time since leaving Real Madrid in 2005 for Inter Milan, this time as a commentator for Spanish television.
The former Portugal captain, who was the first Galáctico and spent five years at Real Madrid after completing a controversial then-world record move from Barcelona in 2000, has been hired by broadcaster DAZN to lend his thoughts to the Copa del Rey quarter-final clash between Zinedine Zidane's side and Real Sociedad.
Figo and Karanka to commentate on Madrid-Sociedad
As a player, Figo first visited the Bernabéu in 1994 with Sporting Lisbon and made his Real Madrid debut in the same stadium in the European Super Cup against Galatasaray in 2000.
Also in the commentary box with Figo will be former Real Madrid assistant coach Aitor Karanka, who spent the majority of his playing career at the Bernabéu and at Sociedad's bitter rivals Athletic Bilbao.