REAL MADRID - REAL SOCIEDAD
Real Madrid: Odegaard scores but doesn't celebrate
The Norwegian loanee at Real Sociedad showed respect to his parent-club surroundings after giving his side the Copa del Rey lead.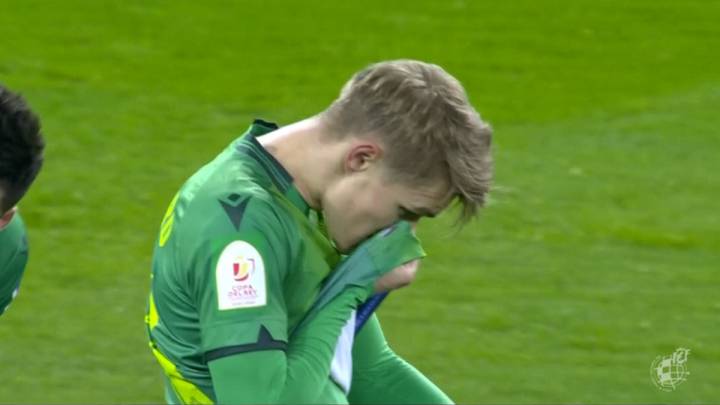 Martin Odegaard returned to the Santiago Bernabéu and drew first blood in the Copa del Rey quarter-final. Representing Real Sociedad on-loan, the young Norwegian took just 22 minutes to hurt his parent club but he chose to show respect by not celebrating.
Odegaard scores respectfully
It was a shot from Isak that was pushed out by Areola to the edge of the area where the 21-year old was on hand to strike goalwards. Los Blancos' goalkeeper will point to the slight deflection the ball took en route to his goal as an excuse for letting it go through him but it was more a case of him not sorting his feet out quick enough.
While his teammates swamped him to celebrate, it was immediately clear that Odegaard was not going to. Ahead of the cup tie, Emilio Butragueño had said that the club was "very happy with the progression of Odegaard. He has matured, but hopefully today..." asserting that he didn't want him to cause them problems. His professional attitude will likely be enjoyed a lot more next season, and thereafter, in the home white shirt.