What has prompted Neymar to shave off his hair?
After his recent shocking pink look, the Brazil and Paris Saint-Germain striker has surprised many with a new shaven headed look.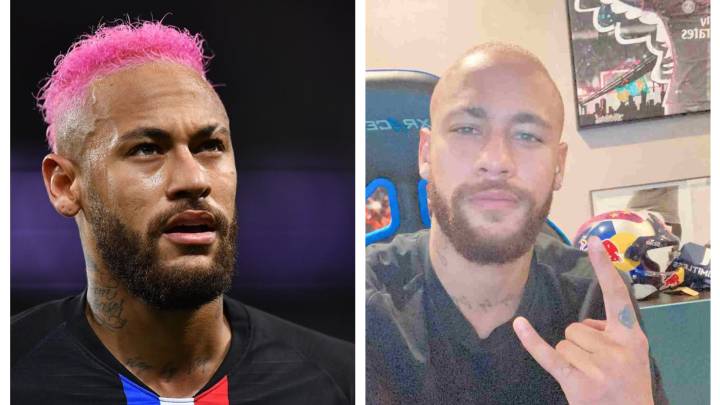 Neymar Jr. surprised us all recently with his latest 'look' featuring a mop of shocking pink hair. The latest hair colour was just the latest offering from the PSG star who is a fan of changing hairstyles and an ardent follower of fashion. Just a few days of his latest pink unveiling, the striker has now surprised us all again after shaving his head with a zero cut.
Ver esta publicación en Instagram
The Brazilian forward posted a picture of himself with his latest look and added the message "the bald club", perhaps a nod to Spurs manager Jose Mourinho who, himself recently shaved his hair. French daily Le Parisien however claim that Neymar's latest look may not necessarily be a nod to fashion but may have been out of necessity.
The French outlet claim that the player underwent a session with the clippers last week and that his new 'bald' look was disguised at recent open sessions at PSG's training ground with the forward sporting a woolen beanie cap.
Ney's motives for the big shave
An expert in the hairdressing industry was contacted by Le Parisien and suggested that everything points to the damage from the pink dye weakening the player's follicles with a total shaven head the answer for the player's hair to grow back stronger.