Klopp: "Atlético are a machine - they're not playing as badly as people make out"
Liverpool manager Jürgen Klopp says taking on Atlético Madrid "is one of the most difficult things that can happen to a footballer in his life".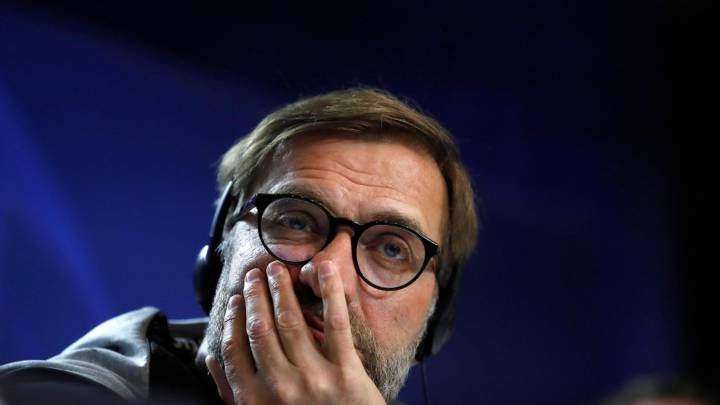 Liverpool manager Jürgen Klopp urged caution ahead of tomorrow's Champions League Last 16 first leg against Atlético Madrid. The Reds manager praised his opposite number Diego Simeone and warned that taking on a highly organised team like Atleti is one of the most testing experiences a footballer can go through during his playing career.
Klopp wary of strong, organised Atlético
"They haven't played as badly as people make out. I know that they have been forced to make changes and they are in a transitional period. That takes time and people don't give you time; they lost Griezmann, Juanfran, Gabi... They've had to rebuild the team and they've done that. I don't hink Atlético people are too worried. I've watch five of their games this season, the full 90 minutes and it's not about what's attractive, it's about what works and what is successful. If there is a time when you have to be at your best then it's against Atlético. They are a real machine and if you are not focused then you won't even have a shot on target. I am German and I admire things like that. But we are also organised and we are here to give it a proper try", Klopp told reporters.
Klopp and Simeone, levels of expression
Two of the game's most expressive characters will be in opposing dug-outs at the Metropolitano tomorrow and Klopp admitted that when it comes to 'living football', El Cholo Simeone takes some beating. "I don't know him well enough to say how similar or how different we are. He was a world class player and I wasn't a world class player. I like good organisation and he's team's always are world class in terms of that. He's been here for how long now? Eight years - that's a really long time, and seven of them have been the most successful in the club's history for about 50 years. People say I am emotional but I'm probably at level 4 while Diego is a level 12. We've exchanged messages and tomorrow we'll meet for the first time. It'll be interesting..."
Klopp underlined that there are no favourites tomorrow - or throughout the rest of the tournament. "We see ourselves as a team who CAN reach the final and CAN win it - but we are not the only team that can go on and win it. We don't feel like the winners of last year's competition, we feel like contenders for this year's trophy and if we want to achieve that, then we'll have to play our socks off".
Klopp: I don't play mind games, especially not with Maurizio Sarri
There was also one lighter moment right at the end of Klopp's press briefing, he was asked if he had a message for Juventus boss Maurizio Sarri, who felt he might be trying to put him under pressure. "Do I have a message? Yes, don't talk to journalists... seriously though. I don't play those kind of mind games. Someone asked me who I felt were favourites and sometimes I don't think when I answer. I didn't want to put him under pressure - I respect him too much for that.