Barcelona: Martin Braithwaite's agent arrives to open talks
According to RAC, Ali Dursun, who also represents De Jong, is in Barcelona to begin negotiations with the club for striker, Martin Braithwaite.
According to RAC-1 journalist Gerard Romero, Martin Braithwaite's agent Ali Dursun has arrived in Barcelona to start negotiations with the club, should they decide to sign a striker. Mundo Deportivo reported this morning that Braithwaite was the player who Barça have earmarked to come in as a temporary replacement for the injured Ousmane Dembélé although Leganés claim to know nothing about the operation. The presence of Dursun, who is also Frenkie De Jong's agent, is significant.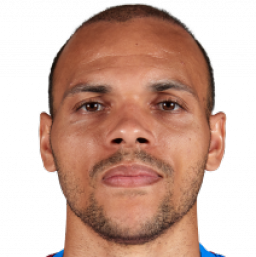 Barcelona looking for a special kind of forward
Barça have decided that there is little point in prolonging the decisión to sign a forward or not.  Setién is in agreement on the issue with Eric Abidal and Ramon Planes - all three men agree that the club needs to sign someone but the club's finances and the need to bring in someone with specific characteristics (a player who must come from LaLiga and cannot be listed for the Champions League) conditions whatever decision is finaly taken. Setién insists that ideally, the club should sign a player as losing another squad member to injury would seriously hamper Barça's chances of winning silverware this season.