Barcelona: 29 injuries and 16 players affected this season
The LaLiga leaders have seen most of their first team squad impacted by injury this campaign, with only Griezmann, Busquets and De Jong escaping this far.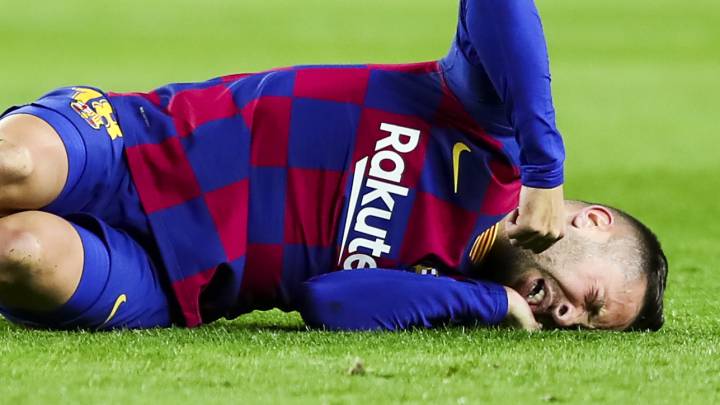 This season has been particularly troublesome in the Camp Nou treatment room. There have been a total of 29 injuries across the campaign to date, with 16 players affected. This would be difficult for any club to manage, especially when in some cases, such as with Luis Suárez, Jordi Alba and Ousmane Dembélé, the player has suffered three injuries across the period.
These players, along with Sergi Roberto, are currently out and will not be available for the next few weeks, with the French forward out until next season.
Barcelona's injury-hit season
When your star player is missing through injury for the start of the season, in Barça's case Lionel Messi, it doesn't bode well. On 5 August 2019, in his first training, the Argentine had to withdraw from the session after an injury to the right ankle muscle, which was aggravated with a subsequent relapse. This was the beginning of a run of injuries for the squad, a list that is easier to identify from those that do not form part of it. There are just three players that have had a clean bill of health in the campaign, namely, Sergio Busquets, Frenkie de Jong and Antoine Griezmann.
The rest have had some sort of knock, strain or pull keeping them out of action, some minor, as in the case of Gerard Piqué, who suffered in the right adductor in the same week as he was suspended; Rakitic, who was out for a week due to some discomfort in his Achilles tendon, which coincided with the international break; and Ter Stegen, who was forced out for two weeks due to a problem with his right knee.

The most serious cases have seen the player sent to the operating room. First there was the goalkeeper Neto, in pre-season, for a break in his left hand, then came Luis Suárez, for his right knee, and subsequently Dembélé, after he tore his right hamstring. The big concern at the club has been that those two outfield players, along with Jordi Alba and Ansu Fati, picked up three injuries each across the term.
Quique Setién faces the run-in with only 18 first team players (Martin Braithwaite controversially being signed as cover for Démbélé) and will be thankful that his 'saviour' has not had a further relapse of the problem at the beginning of the season. If they are to maintain their challenge at the top of LaLiga and reach the latter stages of the Champions League, avoiding further knocks will likely be critical.