Roger Martinez refused to play with Chicharito at LA Galaxy
The Colombian striker was one of Guillermo Barros Schelotto's petitions for this season but Martinez was asking for too much money to join the MLS team.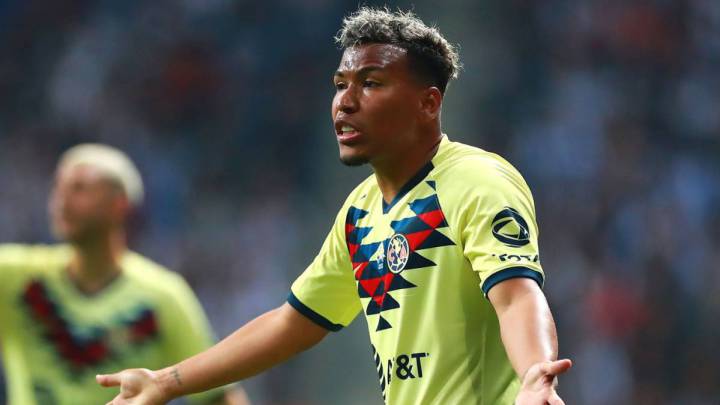 Many of the clubs in Major League Soccer are aware of the current situation between Roger Martinez and Club America. One of the clubs interested in signing the Colombian striker was Los Angeles Galaxy, who were keen to forge a lethal attack with Chicharito and Cristian Pavon this season.
However, negotiations fell apart because Roger Martinez wanted to be paid more money than Javier Hernandez, something LA Galaxy was not willing to do. According to Record, the Californian club already had an agreement in place with Club America and Villarreal to sign the Colombian forward but the operation was halted when he asked to be the best paid player at Galaxy.
LA Galaxy were willing to pay Roger Martinez $2 million per season but the player refused the offer. He is aware that he won't play with Club America this season, but he will only leave if a European club signs him; if not, he will stay.
Not the first time he has turned down an MLS club
The first MLS team that made an offer for Roger Martinez was Inter Miami who offered him the chance to be a franchise player alongside Rodolfo Pizarro this season. But the Colombian striker was asking for $6 million per season and David Beckham's franchise was not willing to accept his demands.