REAL MADRID 1-2 MANCHESTER CITY
Zidane on Real Madrid's loss to Manchester City
The Real Madrid coach was hopeful his side can turn the tie around after a 1-2 loss to Guardiola's team at the Bernabéu.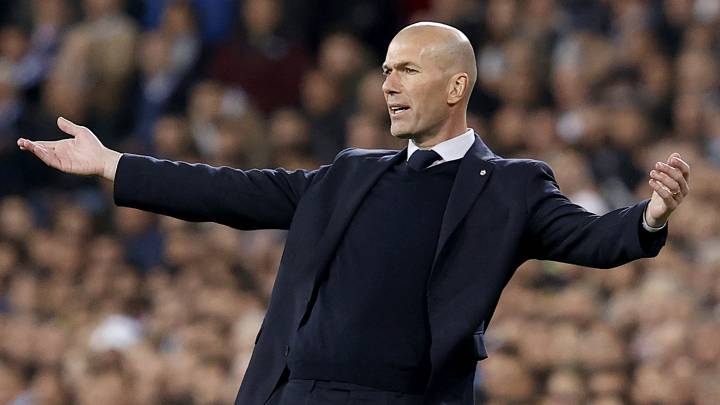 Real Madrid coach Zinedine Zidane spoke straight after his side were beaten by Manchester City in the Champions League last-16 first leg at the Bernabéu.
Are the players down and out after that?
No, we're gutted to have lost, but we know the tie is over 180 minute and no matter what happens that's the way it is. Even if we'd won. We did the hard work scoring, and then in 10 minutes they scored two.
Well, that's football. We can't change it. We need to focus on the positives. In a result like that there aren't many positive things, we played well but for the last 10 or 15 minutes. Now we need to go there and win if we want to go through.
What happened in the last 10 or 15 minutes?
Nothing, they are mistakes and you pay when you make mistakes. That's it. But mistakes are a part of football and that's the way it is.
What happend to home advantage?
Today we weren't able to do it. We gave everything on the pitch, we lacked 10 minutes of concentration more. It was a very physical, even game and at the end we paid for it.
Why was Kroos on the bench? Was he injured?
No. No. Nothing. Coaching decision.