Catalan sports press elated at Madrid UCL defeat to Man City
Two late goals for the English side were enough to see Pep Guardiola's men record a famous win at the Bernabeú and leave Madrid with an uphill task to advance in the competition.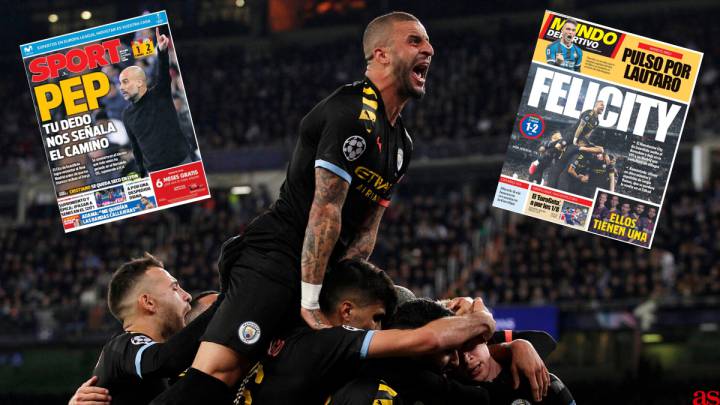 A 78th minute header from Gabriel Jesus and a 83rd minute spot kick, calmly dispatched by Kevin De Bruyne after Carvajal had upended Sterling were enough to secure a 1-2 win for Pep Guardiola and his Manchester City at the Santiago Bernabéu in the first leg of the Round of 16 Champions League clash on Wednesday.
The win for the Premier League outfit has been warmly embraced by Catalan sports outlets ahead of Sunday's 'El Clásico' in the Spanish capital as Barcelona go into the fixture leading the LaLiga table by two points.
Mundo Deportivo's headline is "FeliCity" a play on words of 'Felicidad' (happiness in Spanish) and City and state how Guardiola's side carried out an 'assault' at the Bernabéu.
Sport go with: "Pep, Tu Dedo Nos Señala el Camino", (Pep, you're finger shows us the path") which mocks the famous Santiago Bernabéu banner during the Jose Mourinho era at the club in 2011.