CORONAVIRUS
Valencia cancel media activities as threat of coronavirus rises
A fan who travelled to watch the team play in Italy has tested positive for coronavirus and the club have cancelled all meetings with the public as a result.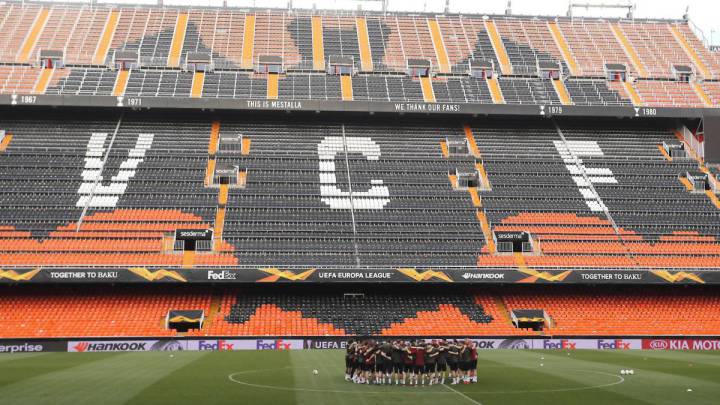 Valencia have cancelled all activities that would see their first team engage with people outside of their immediate circle a s fear of the coronavirus spread. A man tested positive for the virus after travelling to Italy to see the team play Atalanta in the Champions League.
The man, who is a journalist covering the team, tested positive and because of this, the club made the decision to cancel any meetings with the media to prevent the spread of the virus. He said he is perfectly fine but has "sympyoms of a flu and that's it."
"In this context, any non-sports public activity with members of the first team will be canceled until further notice, including the coach's press conference prior to the LaLiga match, as well as all the pre and post-match appearances scheduled for Saturday's game at Mestalla," a statement from the club read.
The club also advised people who have travelled to Northern Italy to "take basic hygiene measures, such as covering your nose and mouth when you cough or sneeze, using tissues and frequently washing your hands."