CLÁSICO
Brazilian media reacts to Vinicius 'outshining' Messi in Clásico
The Real Madrid player broke the deadlock in the second half and the media in his native Brazil were quick to praise the speedy youngester.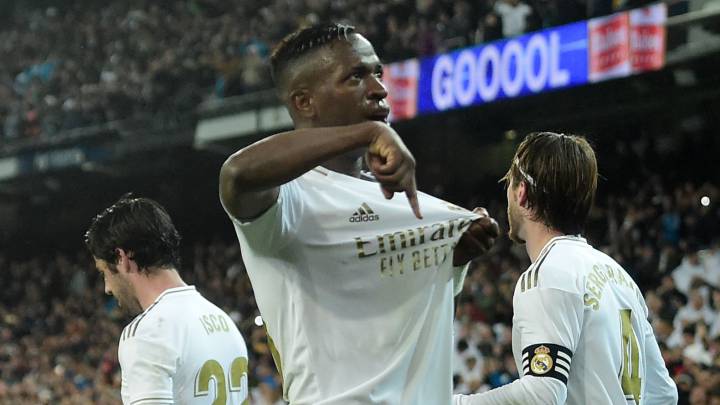 It was the Clásico of Vinicius, who was the one player for Real Madrid that looked like unbalancing Barcelona. He also happened to be the author of the goal that sent them 1-0 ahead. in his native Brazil, the papers have been quick to praise him in the aftermath. ESPN Brazil leading the way with the most emphatic headline: "Vinicius outshine Messi and gets the win."
LANCE! were no less enthusiastic in their praise and referred to him as 'the hero' on the night. They said that 'Real Madrid's play was focused mainly on the left where Vinicius played. The number '25' popped up many times and was not intimidated by the defenders.' They also reference the stat that he became the youngest scorer in the Clásico in this century, taking the record from Messi (19 years and 259 days).
Vinicius is just 19 and 233 days old and is only surpassed on that list by Raúl and Roger when they scored in 30 September 1995 at 18 years old. He also broke Real Madrid's run of not scoring against Barcelona for 7 hours and 5 minutes.
25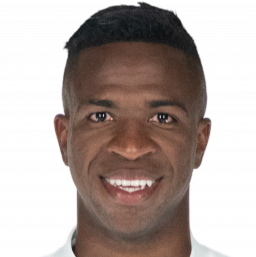 UOL said: "Vinicius gave victory to Madrid and immortalised himself in the history of the Clásico" and they said he had the "game of his life." They reminded of his age and assured their readers that in a couple of years, we will look back at the game on 1 March 2020 as the start of something special.
Redemption for Vinicius during Clásico
"Vinicius Junior shines during Real Madrid's victory in the Clásico," is how Globoesporte saw it. They commented on how Vinicius has struggled in the past but say that he "redeemed himself in the best way possible in front of Madrid's fans."
Folha de Sao Paulo continued in the same fashion. "Vinicius redeemed himself with Madrid fans after being criticised for a large part of the season for his lack of finishing," they said. While Estadao say that goal "could see him called into the Brazilian squad on Friday."
Tite told AS on 21 February that he isn't worried about his inability to finish. "People have to remember that he is a very young player and that he is developing" and that development took a mighty leap forward on Sunday night.