QATAR 2022
Qatar University provides 12 training camps for World Cup
In total, Qatar will have two training camps for each of the 32 teams at the World Cup.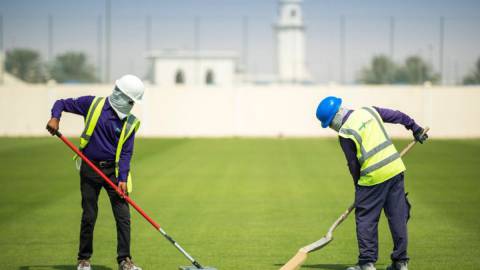 The Supreme Committee for Delivery & Legacy, which is responsible for managing the World Cup projects in Qatar, is moving swiftly forward in satisfying all of FIFA's requirements, establishing training centres and providing all the necessary high-quality facilities at each of the eight stadiums that will host the World Cup.
Recently, the vice president of the Qatar University, Abdullah Al-Yafi'i, ensured that the country already has 12 dedicated World Cup training centres, adding that those centres will be handed over for the use of the University after the World Cup ends.
Mr. Al-Yafi'i stressed that the Committee wants to dedicate two training camps for each of the 32 World Cup teams, meaning no more than one team will train at each camp. As such, it will not be necessary to designate any of the stadiums belonging to clubs Al-Sadd, Al-Wakrah, Al-Araby, Qatar, Al Gharafa or Al Khor as World Cup training camps.
The new training camps have already been used by Liverpool during the FIFA Club World Cup and Egyptian club Zamalek during the African Super Cup.