Barcelona: "Playing Napoli behind closed doors will cost us 6 million euros" - Bartomeu
Barcelona's president joked that, "At least if the game's played behind closed doors, it will save me from being jeered!" in an event at Círculo Ecuestre today.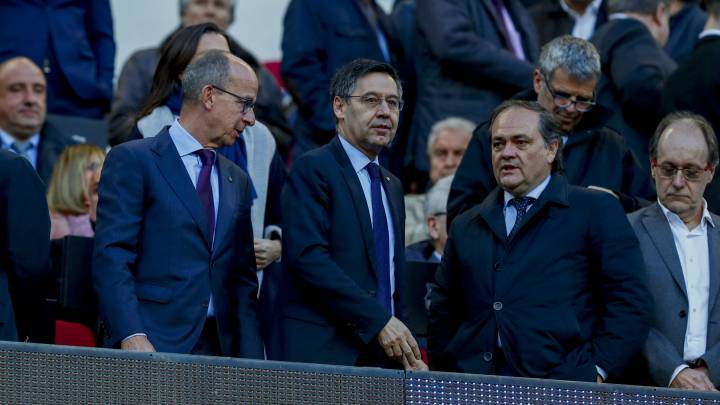 Josep Maria Bartomeu explained that FC Barcelona have "taken the recommendation to play the Napoli game behind closed doors as an obligation; we are really sorry for the fans and for the world of football but we have to be responsible. We would have liked to have played the game in front of our fans. Subsequently, the government has ordered LaLiga games to be played behind closed doors. Napoli players will arrive here safely, in spite of all of the fight cancellations".
The Barça president spoke today at a lunch event at Círculo Ecuestre as part of the Barcelona Capital Forum programme in which he was interviewed by Mundo Deportivo director Santi Nolla. Bartomeu added that the decision the decision will have an economic effect on the club "although that is a secondary consequence, health comes first. The economic cost could be around six million euros".
Bartomeu spared the wrath of Camp Nou for Napoli game
During the chat, Bartomeu joked about being on the receiving end of white hankerchief waving at Camp Nou - the fans' way of showing their discontent, and quipped, "If we are playing the game behind closed doors, at least I won't get the white hankie treatment - but it's normal for the fans to express themselves - I got my hankerchief out when they sold Ronaldo to Inter".
Bartomeu was accompanied by vice-president Emili Rossaud at the event, the only other member of the board in attendance. However, there were many former directors present, including Enric Lacalle, Carles Tusquets, Joan Castells and ex-president Enric Reyna.