Arsenal players and staff placed in isolation as Gunners v Man City called off
A number of Arsenal players and staff have been put in isolation after coming into contact with Olympiacos' owner, who has been diagnosed with the coronavirus.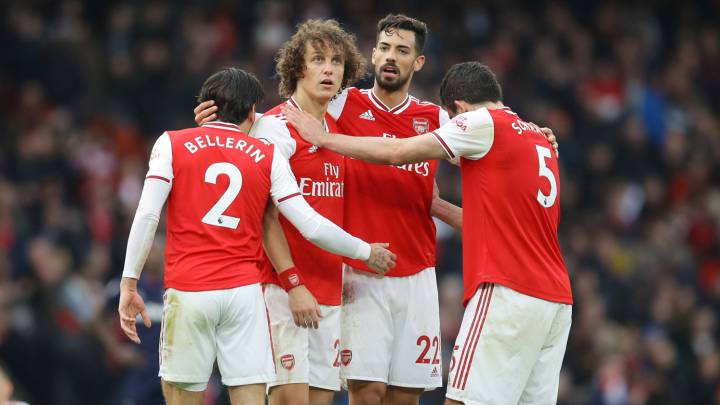 Arsenal have announced that a number of players and coaching staff members have been placed in isolation after they came into contact with Olympiacos owner, Evangelos Marinakis, who has been diagnosed with COVID-19.
As a result, the Premier League has decided to postpone the match between Arsenal and Manchester City scheduled to be played tonight (Wednesday).
Arsenal staff and players came into contact with Mr. Marinakis during Arsenal's 2-1 defeat at home to Olympiacos on February 27.
Arsenal statement
"The medical advice we have received puts the risk of them developing Covid-19 at extremely low. However, we are strictly following the government guidelines which recommend that anyone coming into close contact with someone with the virus should self-isolate at home for 14 days from the last time they had contact," the club said in a statement.
"As a result, the players are unavailable for tonight's match against Manchester City and the Premier League has decided the game should be postponed. The players will remain at their homes until the 14-day period expires. Four Arsenal staff, who were sitting close to Mr Marinakis during the match will also remain at home until the 14 days are complete."
Thursday will be the final day of the isolation period as it will conclude the 14 days since the players and staff came into contact with Mr. Marinakis, meaning Arsenal's game against Brighton will go ahead as planned on Saturday.
"We look forward to the players and staff returning to work on Friday in preparation for our match at Brighton," the club statement read.
After the at-risk players and staff came into contact with Mr. Marinakis, Arsenal played an FA Cup game at Portsmouth and hosted West Ham in the Premier League, as normal.