Gareth Bale
"I wouldn't play Gareth Bale, he's bad luck" - Sir Alex Ferguson
The story has been told before but Harry Redknapp reminds us of the time that one of the greatest managers of all time advised against the Welsh star.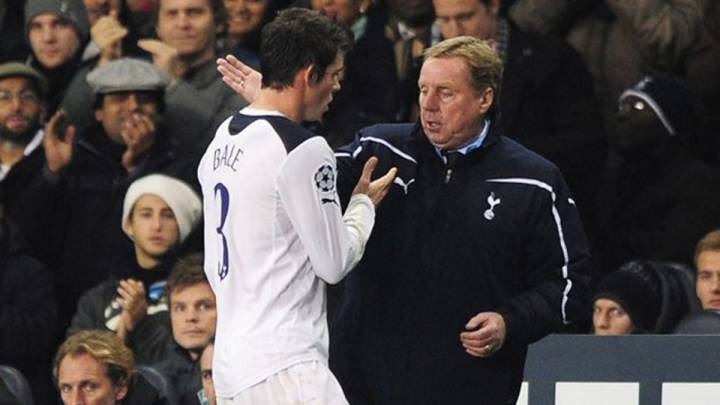 Harry Redknapp provided numerous anecdotes as part of his involvement in Sky Sports News' Transfer Talk podcast, and one in particular has caught the eye of those who have been keeping a close eye on the developments of Real Madrid's Gareth Bale.
Sir Alex' superstitions over Bale
The former Tottenham Hotspur manager spoke about his time at White Hart Lane between 2008 and 2012, and specifically about two players that were under his command at the time, Gareth Bale and Luka Modric. The Englishman reflects on his role in changing the fortunes of both the stars who went on to make big-money moves to Los Blancos. And a key moment for a Welsh youngster at Spurs came when arguably the greatest manager to have lived advised Redknapp to drop him.
"He'd gone 24 games without being on a winning team," Redknapp explained. "Sir Alex Ferguson said to me 'I wouldn't play him Harry, he's bad luck'.
But the Spurs boss had more faith replying, "I think he's going to be a top player."

The 73-year old then explained how a change in position for the two players made all the difference.
"I hear rumours I was going to loan him out - never in a million years was I going to loan Gareth Bale out.
"If he'd stayed at left-back he'd have probably been the best left-back in the world, but I just thought we'd get more out of him further forward. Luka Modric had been playing left wing, I pushed him inside to the centre, where he'd never played for Tottenham.
"Suddenly those players went on and became incredible players for me."
…and for Real Madrid many would argue.