LIVERPOOL 2 - 3 ATLÉTICO (2-4)
João Félix in awe of Anfield atmosphere
The Atlético Madrid forward was overwhelmed with the atmosphere at Anfield, something he had only previously witnessed on television.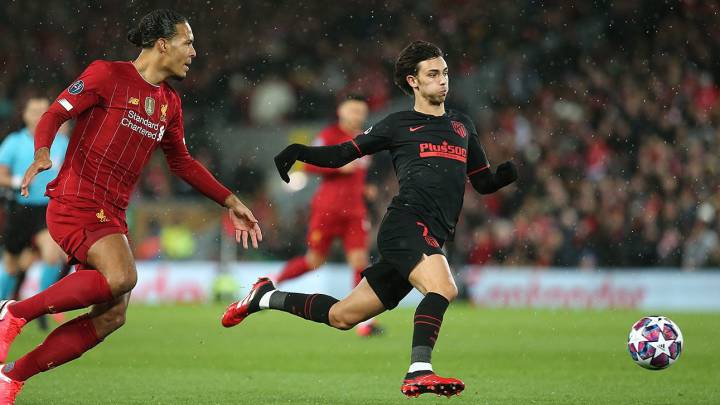 João Félix was overcome with emotion after witnessing first hand a magical Anfield night for his Atlético Madrid. The manner of their elimination of reigning European champions Liverpool in extra-time gave the Portugal star a sense of what he'd imagined previously.
Félix in awe of Anfield atmosphere
"It was incredible. I shouldn't say it, but when they scored, seeing the stadium and their way of celebrating…
"I had seen this on television, but seeing it live and being within this great atmosphere…. Hardly anyone wins here and we are so happy. "
Asked whether after beating one of the favourites, Atleti could go all the way this year and lift the Champions League, the youngster was cautious.
"We will take it game by game. In this competition you need to have some luck and put in a lot of hard work. We work hard and maybe we can have that bit of luck."

Félix was also mindful of the moment he had with Reds' boss Jürgen Klopp.
"When we crossed paths I thanked him and he gave me a big hug."
Liverpool had reportedly been very interested in bringing Félix to Anfield before he made the record-breaking move to the Spanish capital.