REAL MADRID
Coronavirus: Real Madrid working from home during quarantine
Every player has been given a specific plan and they are wearing vests that will be sent to Dupont in real time. Their have been given nutrition instructions too.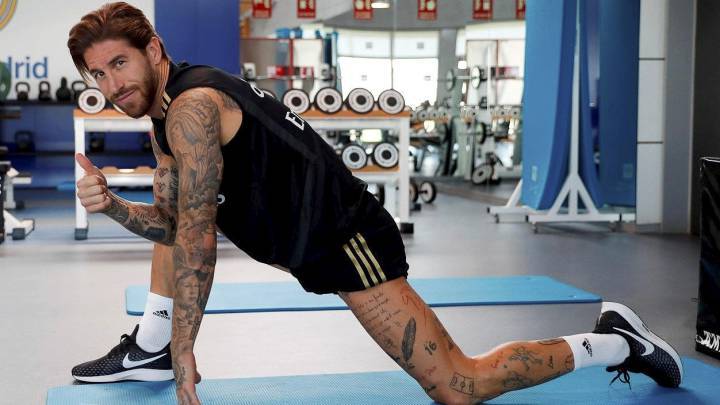 Real Madrid's ciudad deportiva is like a ghost-town. Madrid are in quarantine after a player on the basketball team tested positive for coronavirus. The football and basketball squads share the same space at Valdebabdes and the whole place has been shut down. The restaurant, dining hall, gym, pool, recovery area, recreation area and also the family meeting space are all shared by both. The youth teams also use these facilities.
Both squads will have to remain in quarantine for at least 15 days. The players receive a call daily from the medical staff to discuss symptoms and make sure they catch a potential case as early as possible. The whole team along with the medical staff and technical staff will undergo a coronavirus test. Carvajal and Nacho, two players who had symptoms of a flu, did the test but both came back negative.
The players have been sent home with very strict instructions not to leave Madrid for any reason whatsoever. They were also told to stay off social media and not to be seen out doing activities. "We're in quarantine, not on holidays," is how it was put to them.
Madrid being monitored by Dupont
Almost all of the players have gyms at home. The physical trainer, Gregory Dupont, has designed a specific plan for each of them to ensure they keep up their fitness despite the uncertainty. It will be easy for Dupont to monitor their activity as they have been given vests to wear that track several parameters, which are sent in real-time to the coach. These GPS systems are common in world football but Dupont has supped up the vests to track everything imaginable.
They have also advised on nutrition. Dupont doesn't want any surprises when the players return to Valdebebas with weight gain or loss. It's important that the players exercise and recover well with injuries to the likes of Marcelo and Courtois also being monitored closely.
500 of the almost 800 employees from Real Madrid are in quarantine. Just like many companies around there world, they are working from home. Only those required to be at Valdebebas are there now after the facilities were emptied with the whole place being disinfected too.