Bruno Fernandes reveals why he told Pep Guardiola to shut up
The Manchester United midfielder explained what happened during the local derby against Manchester City, and the momentary exchange with their boss.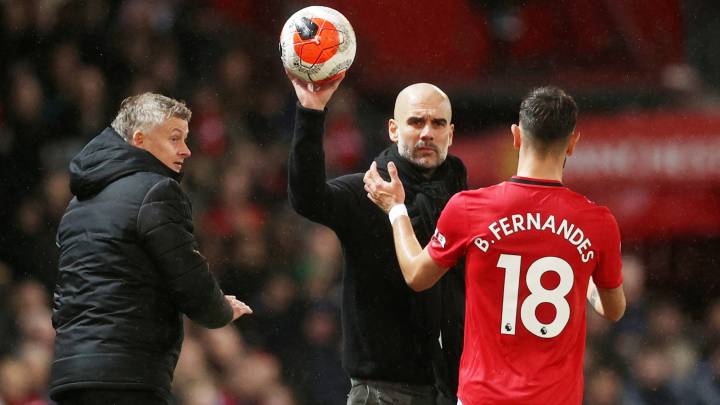 Bruno Fernandes arrived at Old Trafford in January and has had an immediate effect on the fortunes of Manchester United. In an upturn in form, the Red Devils' positive run included a 2-0 victory over local rivals City and the Portugal midfielder has revealed the details why he told opposition manager Pep Guardiola to shut up during that game.
'Guardiola didn't deserve respect at that moment'
It was near the end of a high-tension match when the scoreline had the hosts just a fragile goal ahead of the reigning Premier League champions when there was a verbal altercation between Fernandes and Guardiola. And those watching could clearly see the new United man putting his finger to his mouth, in a clear gesture for the visiting manager to be quiet.
"I talked about this with some friends and some people think 'Pep won everything, who is Bruno to diss him?', but I think it is about respect," Fernandes explained in an interview with UK network Sky Sports. But he went on to say that it was all about the moment.
"Now, I think outside of the pitch, I don't do this again if I am on the pitch now.

"But, at that moment the words he told me made me mad, and on the pitch I am a little bit nervous, it is the kind of player I am.
"I have respect for Pep and what he won, and what he did for football because he changed some mentalities in football. But, at that moment he didn't deserve my respect at that moment on the pitch."