Coronavirus meets social media
Real Madrid's Sergio Ramos shares his coronavirus regime
Los Blancos' captain is, along with the rest of the club, currently in a state of quarantine, and he is showing off what he is up to at home during this time.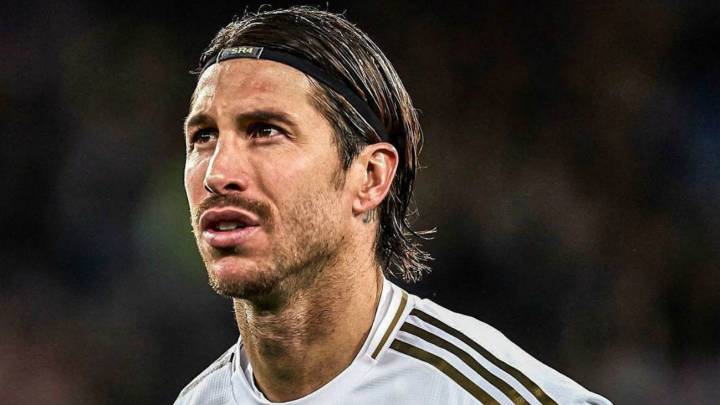 Homes in Spain are somewhat different right now as serious steps are taken across the country - much like in other places - and this applies to footballers too. With all those associated with Real Madrid in quarantine due to the positive test for coronavirus of one of the basketball players, other activities are being undertaken to stave off boredom. And this has been seen in the home of football captain Sergio Ramos and Pilar Rubio.
Ramos quarantined with the family
On social media, the couple have shared their ways to keep the children entertained, with Pilar Rubio first to get active, in the kitchen, making muffins with Sergio Ramos Jr. and Marco.
The Real Madrid captain also wanted to share some moments with the family and to show the positive side of the quarantine with a special post. In it, Ramos appears to be accompanied by his wife and his three children, Sergio Ramos Jr., Marco and Alejandro, all of them looking very happy alongside a message of: "We have to look on the bright side, enjoy time with the family. Love you!"
The secret of those smiles was revealed moments later in their Instagram stories, where the couple could be seen playing with their children in the pool of their home, a rather appealing activity given the mid-20-degree temperatures in Madrid. And there were plenty toys to keep them occupied.
Ramos also wanted to take advantage of these stories to share positive messages with his followers such as the now common advise #StayAtHome (Quédate en casa), #BeBrave (Sé valiente), and #BeSafe (Permanece a salvo). And it seems as though there has been some time for some hairdressing sessions with both the Madrid defender and his two older children showing off their respective hairstyles with big smiles.