Liga MX and MLS could merge by 2026, according to ESPN
Mexico's Liga MX could join forces with Major League Soccer by 2026. This could see a combined new league of 50 teams with games played all year long.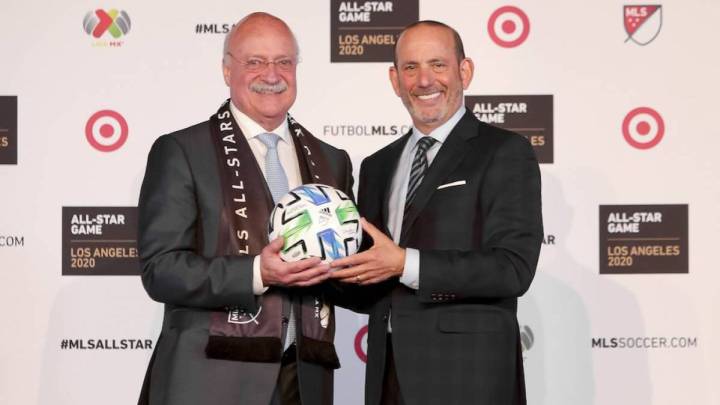 First MLS and Liga MX announced that the All-Star game will be held this summer with the best players from each league going at it at the Banc of California Stadium. The relationship between Mexico and the United States is growing to the point that both leagues could end up merging by 2026.
Liga MX president Enrique Bonilla said in the past that it's a possibility after the countries worked together to win hosting rights for the 2026 World Cup. The rumour grew when a reporter from ESPN, John Sutcliffe, confirmed the negotiations that would end up with a super-league involving a total of 50 teams, 30 from MLS and 20 from Liga MX.
In order for Liga MX to have 20 teams by that year, they would need to promote teams from the Ascenso MX to reach that number and end up the Multi-Ownership. On the other hand, MLS would not have a problem to reach 30 teams because by 2022 they will reach that number.
In order for this to happen, CONCACAF would have to approve this merger because they would need to figure out new rules for the Champions League.
How would this merger be bad for both leagues?
One problem of this merger would be the amount of travelling for each of the 50 teams to play a game week after week. This would eliminate the possibility of playing a home game every 15 days for many of the teams.