Qatar 2022: stadium construction unaffected by coronavirus
Construction continues on the six of the eight stadiums yet to be completed that will host the World Cup 2022.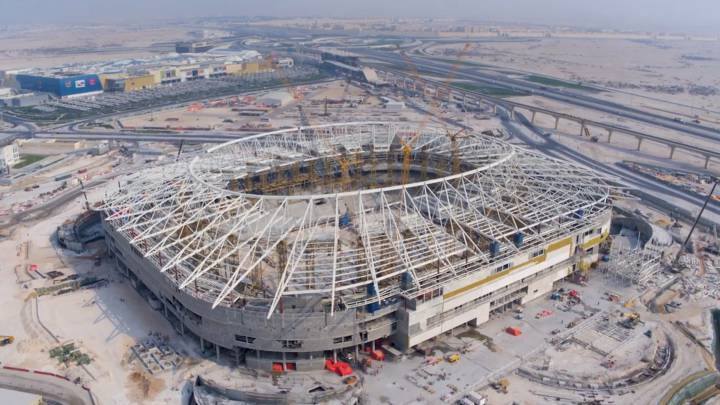 While much of the world's attention is focused on the Covid-19 pandemic, which has forced the suspension and cancellation of a large number of sporting events and restrictions on movement in a number of countries, the work on the facilities for the World Cup 2022 in Qatar continues.
Six of the eight stadiums that will host the World Cup are under construction and that work is carrying on unaffected by the coronavirus outbreak. The two other stadiums, Al Khalifa International and Al Janoub have already been inaugurated by the Supreme Committee for Delivery and Legacy.
Of all the World Cup 2022 venues, the Ras Abu Aboud stadium is especially noteworthy as it will be the first ever to be dismantled after the World Cup, as well as being the first to be made out shipping containers. It will have a capacity of 40,000 and host games up to the quarter-final stage. It is located on the Gulf coast and has views over the Doha skyscrapers.
Mohamed Abdullah Al Mulla, the project's head of engineering, said: "The coronavirus, which has recently spread through the world, doesn't affect the preparations for the World Cup 2022 or the containers or the construction materials, meaning the work flow can carry on perfectly, in line with the established plan. The arrival of some containers to the site was delayed due to the huge expansion of the virus in china, but they were later delivered. In total 728 containers have arrived and 150 are at sea en route to Qatar. Twenty will arrive next week, meaning the work schedule will be implemented entirely correctly."