Chivas has reported seven cases of Influenza among the team
After performing tests to everyone involved with Guadalajara, today they have confirmed seven players from the first team tested positive for influenza.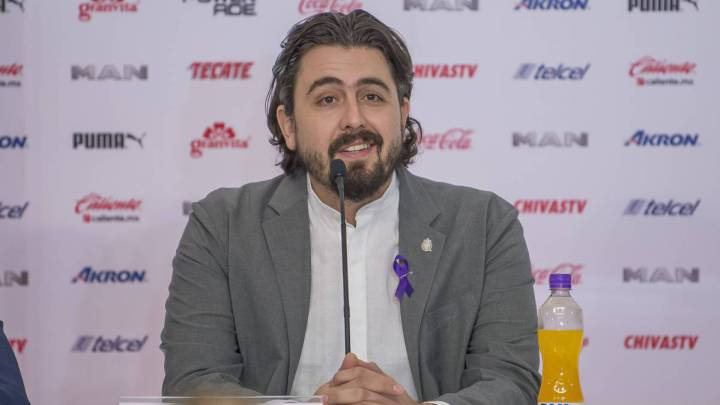 Yesterday during an interview with ESPN, Chivas president Amaury Vergara assured that everyone at the club will be tested for Covid-19 before continuing with their planned activities. On Monday morning the players arrived at the practice facilities and the medical staff performed tests on all team members.
"We will test everyone involved with Chivas and tomorrow we will start with the first team. We will also do tests on all the employees, the youth academies, the women's team and basically everyone that works with us to prevent the virus from affecting us," Vergara said.
After the results came in Chivas medical staff confirmed that seven players tested positive for Influenza and they have been separated from the rest of the staff. Guadalajara had Sunday off, after tying against Monterrey on Saturday, and came back for practice this Monday where each one of them was tested due to the coronavirus pandemic.
The rest of the team held a practice behind closed doors so they are not in contact with other people. The seven players that tested positive for Influenza are: Alexis Vega, Javier López, José Juan 'Gallito' Vázquez, Ronaldo Cisneros, Jesús Sánchez, Fernando Beltrán, and Dieter Villalpando.
The first four players mentioned before were not in the 18-men-roster that played against Monterrey on Saturday night and Alexis Vega has now recovered from the illness but Chivas wants to avoid anyone else getting sick. The medical staff is also worried that the head coach Luis Fernando Tena might get influenza due to the contact he has with every single player from the team.
The medical staff have also given the players instructions to prevent them from getting the virus like walking directly to the practice field and changing to their workout clothes there and not in the locker rooms. Also during the water breaks they have to use hand sanitizers and skip the handshakes. Last but not least, the players have to go home directly after the practice and they have to wash their own clothes to be ready to use the next day.