BARCELONA
Barcelona: Dembélé in limbo
In contrast to other star players like Luis Suárez and Hazard, Dembélé faces a long spell on the sidelines and won't reappear this season. Barça want to offload him.
Ousmane Dembélé has been working at home for longer than his team mates. He underwent surgery on 11 February to repair a torn hamstring tendon – his tenth injury during his time at Barcelona. In total, he has spent almost a whole year in the casualty room (344 days) since his arrival at Camp Nou in 2017. And he is expected to remain out for another six months which will mean by the time he is able to return, he will have spent a total of 514 days off work. That is a tremendous amount of time in the sick bay for a player who cost 105 million euros plus a further 40 in add-ons.
Dembélé finds himself in a sort of sporting limbo in which the uncertainty of the football calendar has given a new sense of hope to injured players like Luis Suárez and Eden Hazard who might have the chance to return to first team action before the end of the season. That's not the case with Dembélé – it is impossible that he might return before August at the earliest.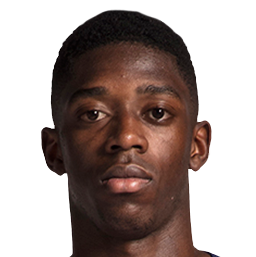 Dembélé has run out of credit at Barça. The club had told the player that this season, his third year at Barcelona, was his last chance. He was told that his performance levels must improve, his injury problems needed sorting out once and for all and his off the field behaviour also needed to be reeled in. But for whatever reason, it just doesn't seem to be working out – in fact, this has been his worst season at Barça. The azulgrana forward has played nine out of a possible 37 games – that's 492 minutes out of 3,330 (14.77%). In the two previous seasons, he played 23.7% and 46.35% of the total possible playing time respectively. In total, Dembélé has made 75 appearances from a possible 154 (4215 minutes out of a possible 13860); since he has been at Barça, he played just 30% of the total possible minutes, an unsustainable figure for a player with his price tag.
Barça's credibility would suffer if the French player were to put in another discreet or injury-riddled season. Because even during the few appearances he has made, apart from on the odd occasion, Dembélé has hardly been a decisive player for the team - at least, not with any degree of consistency. If the club are unable to sell him due to his low performance levels, Barcelona have not ruled out loaning him out like they did with Philippe Coutinho last season. But for now, Dembélé's future remains in limbo.