Liverpool, Everton work together amid coronavirus outbreak
Despite the lack of football action for the next two weeks at least, both clubs are showing their value on Merseyside with some valuable charity work.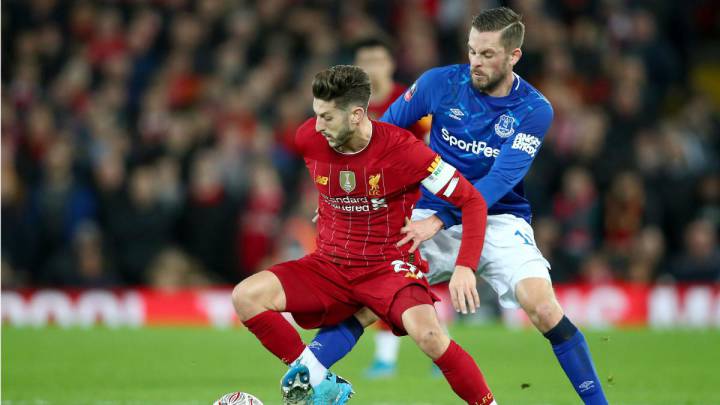 The Merseyside rivals were due to play each othe rat Goodison Park on Monday night until the Premier League announced that all fixtures were to be suspended due to fears about Covid-19. With competition put on pause both sides have dedicated efforts to helping their communities.
In preparation for Monday's game Everton's caterers, Sodexo, had ordered over 600kg of fresh produce for the occasion. But with the game postponed they decided to donate it all to North Liverpool Food bank, a charity with close ties to both clubs.
The food bank is a beneficiary of Fans Supporting Food banks, a joint initiative between Liverpool and Everton to help tackle food poverty in the city. With many vulnerable people forced to self-isolate it is now an issue of even greater importance.
A large percentage of Fans Supporting Food banks' donations usually come from matchday collections, a source that will not be an option for the coming weeks at least. To help them ease the burden of cancelled matches Liverpool FC made a donation of £40,000 to show solidarity with the local community.
Matt Parish, director of the LFC Foundation said: "With 25 per cent of North Liverpool Food bank's donations coming from the collections at Liverpool and Everton home games, we realised there would be a gap there and felt it was important that we step in to help."
The Foundation donated £20,000, an amount matched by the first-team squad, to ensure that the charity's important work can continue. It echoes the feelings of Reds boss Jürgen Klopp who on Friday urged everyone related to the club to think about the health of society as a whole:
"The message from the team to our supporters is only about your well-being. Put your health first. Don't take any risk. Think about the vulnerable in our society and act where possible with compassion for them."
Liverpool close restaurant
Liverpool were also forced to announce that they would be closing their Bootroom restaurant, UK-based retail stores, and Anfield tour and museum following government advice to help prevent the spread of coronavirus.
In their statement, the club said that: "Given the government's latest advice on social distancing, we feel it is our duty to take decisive action to protect our supporters and staff."
The club had been using Anfield and its retail stores as drop-off points for foodbank donations, but are now suggesting those who want to help instead donate directly to the St Andrew's Community Network.
If you wish to do so, you can donate via http://www.paypal.me/standrewsnetwork or go to the St Andrew's Community Network website at http://www.standrewslive.org.uk/ donate