BARCELONA
Zanetti: "I think Lautaro has a future in Italian football"
Inter Milan's sporting director says he can see the Argentine star staying in Serie A for one more year despite interest from all over Europe.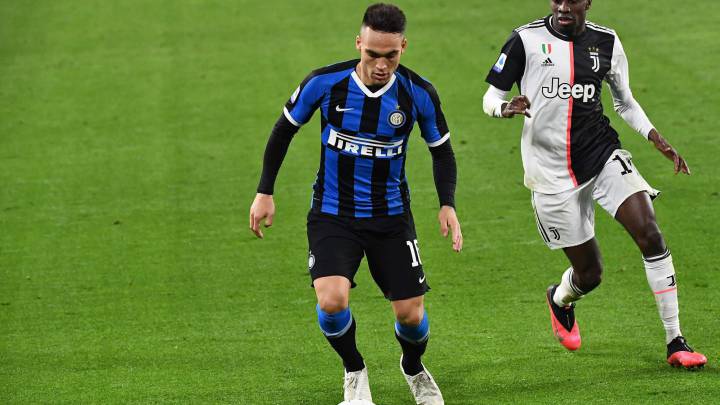 Inter Milan's sporting director, Javier Zanetti, has told Radio Continental that he sees Lautaro Martinez staying where he is for another year despite heavy interest from LaLiga and FC Barcelona in particular although Real Madrid are also tempted by his potential.
"Right now, I see him having a future in Italian football," said sporting director Zanetti, himself a legend at the club. "We are very happy with him and he is very happy too with Inter Milan."

The Argentine striker is seen as the heir to Luis Suárez' number nine jersey at Barcelona and is highly-revered by the club's board and technical secretary. They were particularly impressed with his performance against them in the Champions League this season.
His relationship with Messi, teammates with Argentina, could be one of the keys to a potential move. Barcelona are also considering paying the release clause in order to avoid having to negotiate over a player who they believe could be a reference point for them.
The release clause is €111 million for the first 15 days of July.
Due to the coronavirus, both sides' financial situations might be in some trouble. We don't know, however, when the leagues will officially end if they do get finished at all. That would obviously affect the transfer market. Barcelona are hoping that whenever it does re-open that the price will be less than €111 million.