Coronavirus: South American football unites against Covid-19
So far 14 clubs have offered up their stadiums and training facilities to the emergency services as the continent braces for the coronavirus pandemic.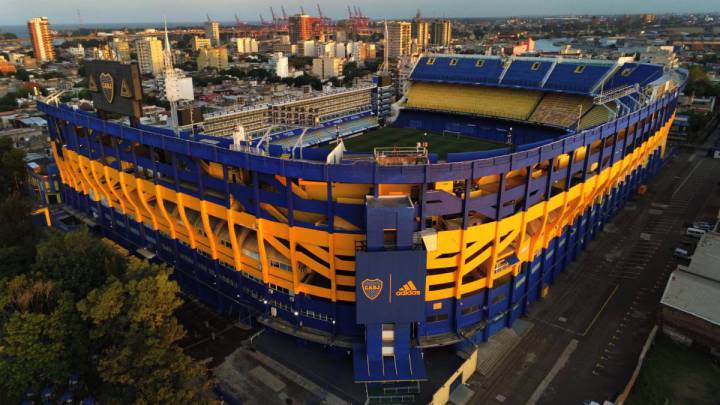 South America is bracing for the advance of the Covid-19 pandemic with several countries having elevated their states of alert in response to the global coronavirus crisis. As yet, the continent has remained relatively untouched by the spread of Covid-19 but with 600 confirmed cases in Brazil, over 100 in Argentina and 200 in Chile, the CONMEBOL region is preparing for the worst and several football clubs have already offered their training facilities and stadiums to the emergency services, among them the Nilton Santos in Río de Janeiro, the Morumbì in São Paulo and La Bombonera and the Nuevo Gasómetro in Buenos Aires.
South American football steps up against pandemic
#COVID19 UPDATE: All countries in South America reported at least one case of coronavirus disease 2019.

The continent has 12 countries: Argentina, Bolivia, Brazil, Chile, Colombia, Ecuador, Guyana, Paraguay, Peru, Suriname, Uruguay and Venezuela. pic.twitter.com/DmpNXbQjoe

— #WalangPasok (@walangpasokfile) March 14, 2020
So far 14 clubs have made the gesture with more expected to follow suit, given their ideal infrastructure for use in such emergency situations. From Santos to Corinthians and São Paolo, Boca Juniors, San Lorenzo and Newell's, the response has been emphatic.
Following the examples of other countries across the world, South America is attempting to stay one step ahead of the Covid-19 pandemic and is anticipating a sharp rise in cases as the virus extends its reach across the Atlantic into the Americas. The solidarity of football clubs across the region could prove invaluable as the public and private systems struggle to cope with a possible influx of patients