Messi, Cristiano and Neymar: highest paid in world football
The Barcelona, Juventus and Paris Saint-Germain trio top the podium with the distance between the men's and women's game considerable.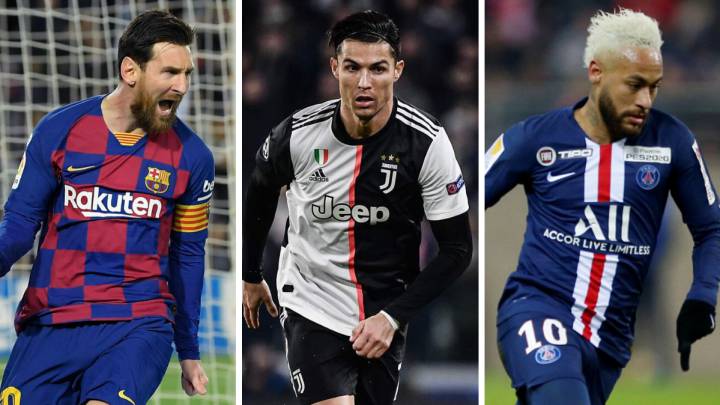 Once again, FC Barcelona striker Leo Messi tops the list of the highest-paid footballers in the global game according to 'France Football' magazine, with Portuguese forwarrd Cristiano Ronaldo and Brazilian Neymar Jr. gracing the big-earner podium.
The study on highest paid players in world football has been conducted by the French media outlet on an annual basis since 1999 and claims that the Argentine player will earn approximately 131 million euro this year. The quantity reflects salary, bonuses and advertising revenue.
CR7 and Neymar on list
Juventus striker Cristiano Ronaldo is in second place with an expected earning of 118 million (an increment of five million from last year) and in third place is Paris-Saint Germain Neymar on a total of 95 million euro, an uplift of 4.5 from last season.
As for head coaches, it's Atlético Madrid boss Argentine Diego Pablo Simeone who is the top paid manager in the world earning 40.5 million euro per year ahead of Inter Milan's Antonio Conte (30 million) and Manchester City coach, Pep Guardiola, with 27.5 million per annum.
The figures of the men's game contracts drastically with women's football where the top earner is USWNT interntaional Carli Lloyd. The 37-year-old plays for the Sky Blue Football Club in the National Women's Soccer League and earns 480,000 euros. Her compatriot Megan Rapinoe is in secind place with € 415,000 as Norway's Ada Hegerberg (Olympique de Lyon) completes the listing on € 400,000 per year.